Are you in need of skilled or general construction workers for your short-term or peak season construction projects in Texas? Are you looking for a workforce staffing solution that can help reduce your labor-related costs, increase productivity and maximize your bottom line? Look no further than us, MGR Workforce.
In the Lone Star State, the construction industry is booming. The success of any construction project in Texas hinges on having a skilled and reliable workforce. This is where MGR Workforce comes into play, offering top-quality construction staffing solutions to help you find the right workers for your project needs.
A Network of Professionals at Your Disposal
MGR Workforce provides access to an extensive network of professionals, including skilled laborers, carpenters, electricians, plumbers, and many other construction experts. These professionals are committed to delivering exceptional results, helping you take on any project, big or small.
The Right Talent… On-Demand
One of the key benefits of MGR Workforce is our ability to match the right talent with the right project. We work closely with you to understand your project requirements, timeline, and budget, ensuring that the best possible candidates are provided for the job. MGR Workforce's solutions are designed to be flexible and scalable, allowing you to adjust the number of workers on your team as your project progresses.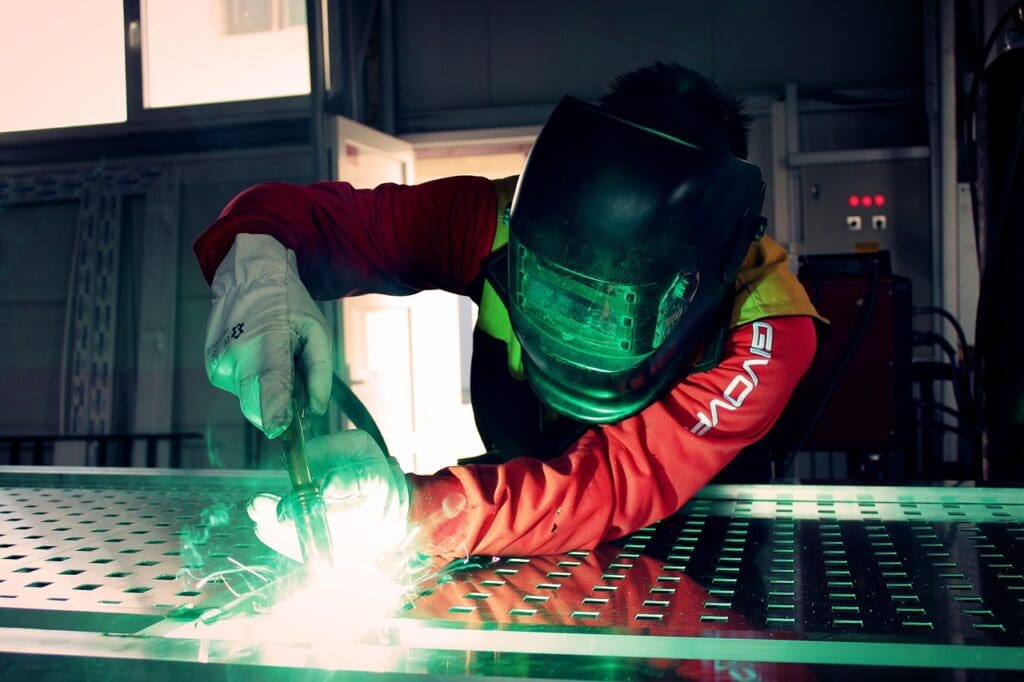 Committed To Staffing Excellence
MGR Workforce takes great pride in our services. We are committed to helping businesses achieve their goals and complete their projects on time and within budget. We understand that finding the right workforce can be a daunting task, but our services make it easy and straightforward.
High Standards for Construction Staffing
At MGR Workforce, we understand the importance of maintaining high standards for construction staffing. We have a rigorous hiring process for our skilled workers and take pride in supporting the construction industry in Texas with our construction labor staffing solutions. Our extensive database of skilled labor professionals are trained to serve a wide range of industries across the state, including construction, industrial, and marine.
Providing The Construction Staff You Need
Finding the right workforce can be a challenging and time-consuming process for any construction project. However, MGR Workforce makes this process much easier. We have skilled workers available for a wide range of roles, who can deliver exceptional results. We take the time to understand your project requirements, budget, and timeline to provide you with the right candidates for the job.
Flexible And Professional Staffing Solutions
MGR Workforce's solutions are designed to take the hassle out of finding the right workforce. We understand that time is money, and are committed to getting workers out to your job site as quickly as possible so you can complete your project on time.
Fully Bonded, Ready For Your Project
As a fully bonded company with over 15 years of experience in serving the construction industry, we at MGR Workforce have the ability to provide you with the right workforce solutions when and where you need them. Our reputation for quality and excellence in construction staffing has made us a trusted partner for many clients in Texas and beyond.
Have a Staffing Need or project in mind? Don't hesitate, Contact us today!
The Staffing Environment In Texas
The staffing environment in Texas has experienced significant growth in recent years, driven by the state's booming economy and the increasing demand for skilled workers. The construction industry is a significant contributor to the state's economy, and with the increasing demand for infrastructure projects, the need for a skilled workforce has never been higher.
Staying Ahead in a Competitive Market
To stay ahead in this competitive market, MGR Workforce is continually adapting to the changing demands of the industry. This has led to the emergence of new staffing models and the use of innovative technologies to improve the hiring process and match the right candidates to the right projects.
The Right Staffing Solution for Success
If you're looking for a reliable and efficient construction staffing solution for your project in Texas, consider partnering with MGR Workforce. We are committed to delivering a workforce staffing solution that can help you achieve your project goals and improve your bottom line. So, if you're in need of proven construction workforce staffing solutions in Texas, contact MGR Workforce today.