In today's rapidly evolving business environment, temporary hiring has become a strategic game-changer. Companies across the globe are increasingly turning to temporary staffing solutions for their recruitment needs, saving up to 30% on labour costs. At the forefront of this trend, MGR Workforce is leading the pack, offering bespoke staffing solutions that cater to your specific business needs.
A new rising trend has emerged towards temporary roles leading to permanent positions, a process known as temp-to-hire. In this context, an employee is contracted for typically 3 to 6 months, following which, based on their performance, they may be offered a full-time position.
Understanding Temp-to-Hire
As the name suggests, a temp-to-hire position is one in which an individual is hired for a specific time period with the potential of landing a permanent role at the end of the term. This arrangement offers a dual advantage to both the employer and the employee, allowing each to gauge the other's performance, culture fit, and overall suitability.
At MGR Workforce, we excel at sourcing high-quality temp-to-hire candidates. Our robust pre-screening process ensures that we supply our clients with top-tier talent, perfectly suited to their unique needs and company culture.
Who Can Benefit From Temp-to-Hire?
Temp-to-hire isn't limited to a single industry. From janitorial services to engineering, this model is reshaping the workforce across sectors. In a digital age where remote work is common, temp-to-hire positions offer businesses a chance to diversify and globalize their talent pool.
Whether you're a start-up looking to build your team or a seasoned company needing to fill positions quickly, temp-to-hire could be a game-changing staffing solution for your business.
Have a Staffing Need or project in mind? Don't hesitate, Contact us today!
The Temp-to-Hire Advantage
Temp-to-hire positions come with a host of benefits. Here's what you can expect when you partner with MGR Workforce:
1. Rapid Deployment
We understand the urgency of filling vacancies. With our streamlined process, you can expect to fill temp-to-hire roles in a fraction of the time it would take with traditional hiring methods. Our aim at MGR Workforce is to expedite your hiring process, saving time and money for your HR department. Our efficient temp-to-hire contracts make transitioning from a temporary to a permanent position seamless.
2. No-Strings-Attached Exploration
Temp-to-hire staffing provides a valuable "try before you buy" opportunity. The initial contract period allows both parties to assess each other, providing invaluable insights that a traditional interview process may not offer. We also offer a no-hassle worker guarantee, so you have peace of mind that you'll be completely satisified with the workers we send you.
3. Flexibility
One of the greatest benefits of temp-to-hire is the flexibility it offers. Our clients can add temp workers to their workforce on-demand, as needed, and if they are happy with the workers we send, there may be the opportunity of hiring them permanently.
4. Access to a Large Talent Pool
By partnering with MGR Workforce, you gain access to a vast talent pool sourced from across North America. This enhances your chance of finding the perfect fit for your company and saves significant time on recruitment.
Evaluating the Temp-to-Hire Approach
Before implementing temp-to-hire staffing, several considerations should be evaluated, including your hiring needs, the possibility of promoting current staff, and the potential impact on company culture. The size of your business, your current staffing strategies, and your future goals also play a role.
Temp-to-hire could be an efficient solution for small businesses or startups looking to build their teams. By outsourcing recruitment, payroll, and employee services to agencies like MGR Workforce, you can lighten the load on your HR department. However, it's essential to consider how such changes might affect your existing employees.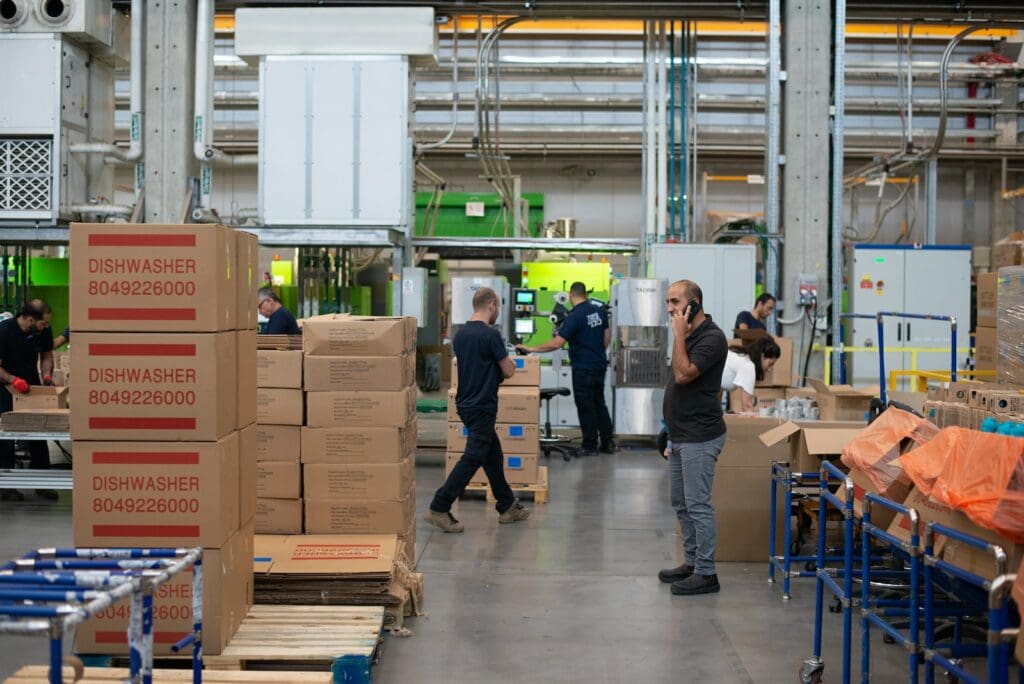 MGR Workforce: Your Temp-to-Hire Partner
At MGR Workforce, we're committed to understanding your needs and aligning our services to match. Our expertise lies in offering streamlined, efficient, and personalized temp-to-hire staffing solutions. We navigate the complexities of this new employment landscape so you don't have to.
Whether you're seeking to expand your team, fill a vacancy, or simply explore the advantages of temp-to-hire, MGR Workforce is here to guide you on your journey. Together, we can revolutionize your staffing strategy and shape the future of your company.
Why Choose MGR Workforce?
MGR Workforce has positioned itself as a staffing agency of choice by offering a comprehensive range of benefits to our clients.
Reliability and Trust
We value the trust our clients place in us, and we're committed to delivering reliable, efficient staffing solutions that meet your needs. Our extensive industry experience and in-depth understanding of various business operations position us as a dependable partner for your recruitment needs.
Talent and Quality
At MGR Workforce, we pride ourselves on our stringent pre-screening process. Our team of experts diligently assesses each potential candidate to ensure that we present only the most qualified individuals to our clients.
Client-Centric Approach
We understand that each company is unique, with its own culture, values, and operation style. That's why we tailor our services to align with your unique needs, offering a truly personalized approach to staffing.
Industry Expertise
Our team of experts at MGR Workforce come from diverse professional backgrounds, enabling us to understand the dynamics of various industries and providing us with the insights needed to deliver efficient staffing solutions.
Fast and Efficient
Our efficient processes and robust network of candidates ensure that we can swiftly fill vacancies in your organization, reducing downtime and helping you maintain productivity.
Long-Term Partnerships
At MGR Workforce, we strive to build lasting relationships with our clients. We're not just a staffing agency; we're a partner committed to supporting your growth and success.
Work with us and allow us to be your trusted partner in navigating the dynamic temp-to-hire landscape!