In the intricate world of construction, the old saying, "a chain is only as strong as its weakest link," isn't just a proverb but a reality that builders grapple with daily. A project's success hinges on the collective expertise of its workforce. From the blueprint's initial draft to the final brick, you need reliable, skilled professionals every step of the way. However, in a bustling industry, sourcing the right talent swiftly is often easier said than done.
Every builder knows that the construction labor staffing puzzle has numerous pieces. Keeping pace with demanding schedules, especially when manpower is scarce, can be daunting. Whether it's carpenters during the peak building season, electricians in times of emergency, or plumbers to address those unexpected leaks on site – the challenge is real and pressing.
Enter MGR Workforce – a solution that revolutionizes the way builders source talent. Our service caters to builders, developers, and general contractors, offering a ready pool of pre-trained tradespeople, tailored to specific construction needs. Need a skilled worker urgently? With MGR Workforce, you won't be stuck waiting in limbo, you'll have the perfect fit dispatched to your site quickly.
More Than Just A Service – A Legacy
With over 15 years in the industry, MGR Workforce isn't just a staffing agency; it's a trusted partner for builders, developers, and general contractors. Our reputation for excellence, transparency in pricing, and unmatched customer experience makes us the go-to for all construction labour and machinery needs. From bricklayers to plumbers, our range encompasses every skilled trade necessary for a construction project.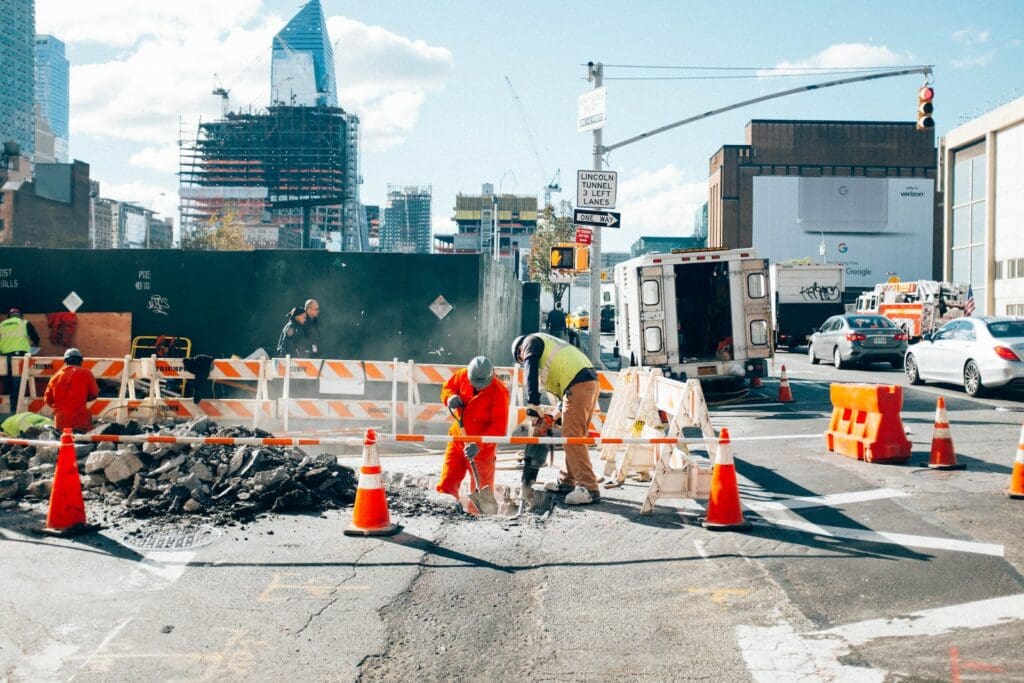 Handpicked Talent for Your Project
Recognizing the essence of quality workers in a successful build, MGR Workforce prioritizes pairing you with top-notch workers. Our extensive selection process ensures you get professionals who are not only proficient but are also aligned with your project's vision.
Diverse Expertise At Your Fingertips
MGR's pool of talent is both broad and deep. Need heavy equipment operators for backfill and trenching? Or perhaps labour foremen to liaise with site supers? Maybe you're after experts for conducting builder inspections? Our roster covers these and much more.
General Construction Labour: Beyond The Specialized
Beyond specific skilled trades, MGR also offers General Construction Labour. Our staffing services for home builders range from preparing homes for final inspection to winter construction preparations. This versatility ensures that every facet of your project, big or small, gets the attention it deserves.
Have a Staffing Need or project in mind? Don't hesitate, Contact us today!
Why Choose MGR Workforce?
With a commitment to efficiency, quality, and timely delivery, MGR Workforce rises above the typical staffing solution. Our specialized focus on the construction industry ensures we understand your needs intimately, and our vast network across North America guarantees that even if we don't have someone on staff, we can source the right talent for you swiftly.
We know that great workers are the heart of a successful business, and that's why we specialize in helping you find quality workers for your construction project. Our staff will be there every step of the way from start until completion, guiding you throughout each process while making sure everything goes smoothly.
Our Staffing Specialities
We have a diverse range of skilled trades, including carpenters, welders, sheet metal experts, concrete layers, pipe-fitters, plumbers, and electricians to name a few. Our skilled labour can help with:
Heavy equipment operation including backfill and trenching
Labour foremen to conduct all day-to-day labour activities with site supers and labourers.
Conducting PDI inspection for builders.
We also have General Construction Labour that can help you with:
Home preparations include preparing a home for the final inspection.
Onsite maintenance including cleaning up after all trades, vacuuming, sweeping and removal of any interior and exterior garbage.
Fire stopping of new homes, install and clean of all basement windows, tracks and window wells.
Installation of pre-formed concrete, stairwells and walkways.
Site preparation for winter construction including straw, tarps, and propane heating.

.
These are just some of what our workers can provide your construction business. We hope you'll try our MGR Workforce to grow your team. Contact us today for more information. We're here to help!