There are plenty of opportunities for handymen in both the United States and Canada. The job outlook is excellent, especially in larger cities and metropolitan areas. There is a growing demand for skilled tradespeople, and handymen are in high demand to fill this need.
In the US, the Bureau of Labor Statistics predicts that employment of general maintenance and repair workers is projected to grow 8 percent from 2020 to 2030. They project 152,300 openings for general maintenance and repair workers each year, on average, over the decade.
With a steady job market and good prospects for growth, now is a great time to join the MGR Workforce team.
Click here to view our available handyman job openings across North America.
Handyman jobs with MGR Workforce typically require knowing how to perform the following:
Fixing small drywall holes, taping, mudding, sanding.
Putting in small trim pieces and caulking.
PDI work and cleaning.
Installing guard rails on-site to ensure compliance with all safety guidelines.
We typically look for handymen that have experience with:
Comfortably working in new homes (unoccupied & occupied) on a construction job site.
Extensive knowledge of power tools, including skill saw, mitre saw, and jigsaw.
You must have:
Tools and your own method of transportation.
Steel toe boots and a hard hat.
A bank account for direct deposits.
Are you looking for a job as a handyman?
There are many opportunities in this field. In addition to being an integral part of the construction industry, handyman jobs can also be very rewarding and well-paid. If you have the skills and experience, view our job board to learn more about our available positions.
Job Outlook for Handyman Personnel
The job outlook for handyman personnel is great! The position is in high demand right now. This growth is due to a number of factors including an increase in the number of new construction projects, as well as a growing need for remodeling and repairs in both commercial and residential properties.
With an aging population, there is also an increased demand for handymen who can provide assistance with home maintenance and repairs.
What Is The Role Of A Handyman?
A handyman is responsible for performing a wide variety of tasks. These tasks can range from simple repairs to more complex construction projects. Handymen typically work on both residential and commercial properties. If you are interested in becoming a handyman, it is important to have a strong understanding of general home improvement and repair techniques. In addition, being able to use a variety of tools is also essential.
What Are The Education Requirements For A Handyman?
There are no formal education requirements for becoming a handyman. However, most employers prefer to hire handymen who have a high school diploma or equivalent. Completing a vocational training program in carpentry, plumbing, or electrical work can be helpful.
What Are The Job Duties Of A Handyman?
The job duties of a handyman can vary depending on the specific position. However, there are some common duties that all handymen typically perform. These duties include property repairs and maintenance, performing tasks such as painting, drywall repair, caulking, and more. Handymen may also be responsible for assembling and installing new fixtures, such as cabinets, countertops, installing doors and shelves, and repairing furniture.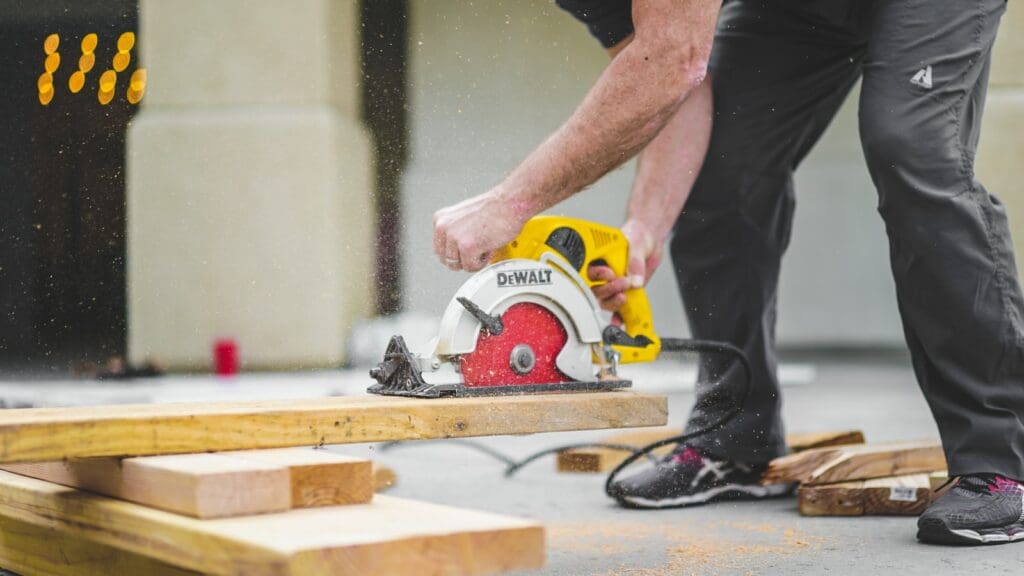 Average Salaries Of Construction Jobs in United States and Canada
In the United States, the average salary for a construction worker is $18.04 per hour, according to the Bureau of Labor Statistics. The Bureau also lists the following average salaries as of 2021:
Brickmasons and tile/marble setters – $37,870
Construction laborers – $37,770
Construction trades – $36,690
Carpenters – $36,690
Roofers – $36,360
Electricians – $36,360
Pipelayers, plumbers, pipefitters – $35,720
Painters, plasterers, and stucco masons – $33,370
In Canada, the average repair and maintenance job pays $25.47 per hour, and construction jobs pay upwards of $32.69 per hour, according to the Government Of Canada website.
As you can see, there is a wide range of salaries for construction jobs in the United States and Canada. The salary you earn will depend on your experience level and the specific job you are performing.
Salary expectation numbers also vary depending on the source you look at. Click here for a list of average salaries of construction jobs in the United States and Canada based on numbers from PayScale and Indeed, which tend to be higher than the numbers provided by the government Bureaus.
Benefits Of Being A Contract Worker
There are countless benefits to being a contract worker vs a regular hourly worker. For starters, you have the ability to choose your own hours and days that you work. You can also work as little or as much as you want each week because as a contract worker, you are typically only paid for the actual time that you work.
Another great benefit of being a contract worker is that you can choose the types of jobs that you want to do. If you only want to work on small repair jobs, you can easily find those types of gigs. Or, if you are interested in larger construction projects, you can request to work on those job sites to fill available positions that match your skillset.
If you are a handyman interested in working for MGR Workforce, view our open positions today!
About MGR Workforce
MGR Workforce is one of the leading suppliers of temp workers in North America. We set the standard for quality, professionalism, and superior service as a trusted network of skilled and unskilled workers in North America. MGR Workforce has been a leader in workforce staffing for over 20 years. We use our two decades of experience to recruit and match workers to the needs of our clients.
MGR Workforce offers a variety of positions in the skilled trades industry including: carpenters, plumbers, electricians, welders, laborers, technicians, and more. We also offer positions in the clerical and administrative field, as well as many other industries.
Ready To Start?
If you have an interest in home repairs and are good with tools, handyman jobs can be a great career choice. Many companies need handyman personnel for their construction projects and we're on the look out for qualified candidates. To get started, view our open positions and apply online.
We look forward to reviewing your application!