Houston's vibrant job market has seen a remarkable recovery over the past decade and now stands as a testament to the indomitable Texan spirit. Staffing agencies have been critical in this evolution, boldly navigating the fluctuating workforce requirements of leading industries.
As a key player, MGR Workforce, a pioneering temp agency servicing businesses in Houston, is redefining talent acquisition in the region.
Let's explore the role of temp agencies in Houston, showcasing strategies and solutions for addressing workforce challenges that businesses in Texas face on a regular basis when hiring workers to grow their workforce.
Reinventing Houston's Labor Workforce
Houston, TX is an incredibly diverse city with over 7.2 million residents, making it the 4th largest U.S. city. It has a GDP of 488.2 billion, and boasts 3.1 million jobs.
The journey of Houston's metro area from an unemployment rate of 8.7% in January 2010 to a commendable 4.1% in January 2020, as reported by the Bureau of Labor Statistics, is a tale of resilience and tenacity. This path towards recovery wasn't without its bumps and bends. The economic landscape constantly shifted, offering numerous challenges and opportunities alike.
In this period of change, both employers and job seekers found themselves engaged in a relentless pursuit, navigating the intricacies of the job market and proving that Houston's spirit is indefatigable when faced with adversity. This journey is a testament to the city's capacity for growth and adaptation.
Today, Houston stands as a powerhouse in the workforce landscape. With a labor force of over 3.2 million, it is the fourth-largest labor market in the United States. It also has a unionization rate of just 3.8%, the sixth-lowest among the United States.
The city's workforce is primarily focused on energy, medicine, aerospace, and technology industries.
The energy sector alone employs over 237,000 individuals, making it a leading contributor to the city's economy.
Businesses enjoy no corporate income tax
Houston is home to 25 Fortune 500 headquarters
Houston is also home to the world's largest medical center, employing more than 106,000 healthcare professionals.
The city's aerospace industry, powered by NASA's Johnson Space Center and countless private aerospace firms, contributes significantly to the job market.
Houston boasts a burgeoning tech scene.
Houston's workforce is highly educated with approximately 33% of adults (25 and older) possessing a bachelor's degree or higher, slightly above the national average.
The city's unemployment rate, as of October 2023, stands at 5.3%, which is slightly below the national average.
In summary, Houston's workforce demonstrates strength, diversity, and resilience – a testament to its economic vitality.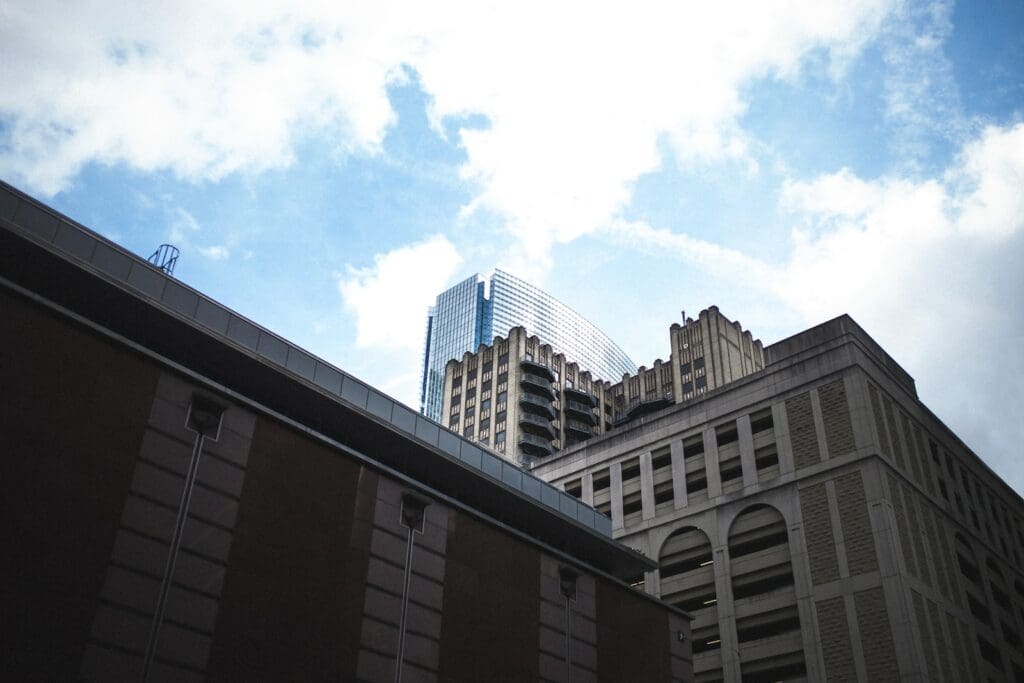 Fostering Next-Gen Talent Acquisition with MGR Workforce
MGR Workforce is one of the fastest growing temporary, temp-to-perm, and permanent placement staffing agencies for Houston businesses, providing an exhaustive range of innovative solutions, including:
Temporary staffing – Catering to the fluctuating personnel needs of organizations.
Temp-to-perm staffing – A hiring approach where employees are initially hired on a temporary basis with the potential to become permanent employees based on performance and business needs.
Direct-hire solutions – Facilitating the search and recruitment of potential full-time employees.
Contingent workforce management – Managing contractual and part-time workers to maintain the flexibility of staffing.
Our comprehensive suite of staffing solutions paired with years of experience ensure that we effectively addresses the varied needs of Houston's dynamic job market.
Have a Staffing Need or project in mind? Don't hesitate, Contact us today!
Expertise Across Key Growth Sectors
Our team of experts understand the nuances of the Houston labor market and specialize in growing the workforce of companies in oil & gas, clean tech / climate tech, oncology,  industrials, life sciences, health tech, advanced and conventional manufacturing, nanotechnology, space technology, and more.
We spearhead recruitment in these staple industries of Houston:
Houston's Booming Energy Sector: The Demand for Dynamic Workforce Solutions
Houston, colloquially known as the "Energy Capital of the World", employs nearly a third of the nation's jobs in oil and gas extraction. Home to over 4,700 energy-related firms, including more than 600 exploration and production firms, 1,100 oilfield service companies and more than 180 pipeline transportation establishments, Houston truly is an energy powerhouse.
With such a vast and varied landscape, these companies often face cyclical workforce demands. Whether it's the requirement for skilled engineers during an oil exploration project or administrative staff during corporate expansions, the energy sector's staffing needs are as diverse as they are pressing.
MGR Workforce, with our extensive network and robust recruitment strategies, can supply a broad range of labor positions to the oil and gas industry in Houston, Texas. This includes but is not limited to skilled laborers, drilling engineers, field service technicians, safety officers, project managers, and geoscientists. With a keen eye for talent and a comprehensive understanding of specific job requirements, we ensure that the right people are in the right roles at the right time. Regardless of project scale or complexity, MGR Workforce adapts to meet the dynamic needs of the industry, delivering high-quality staffing solutions that help maximize productivity and efficiency.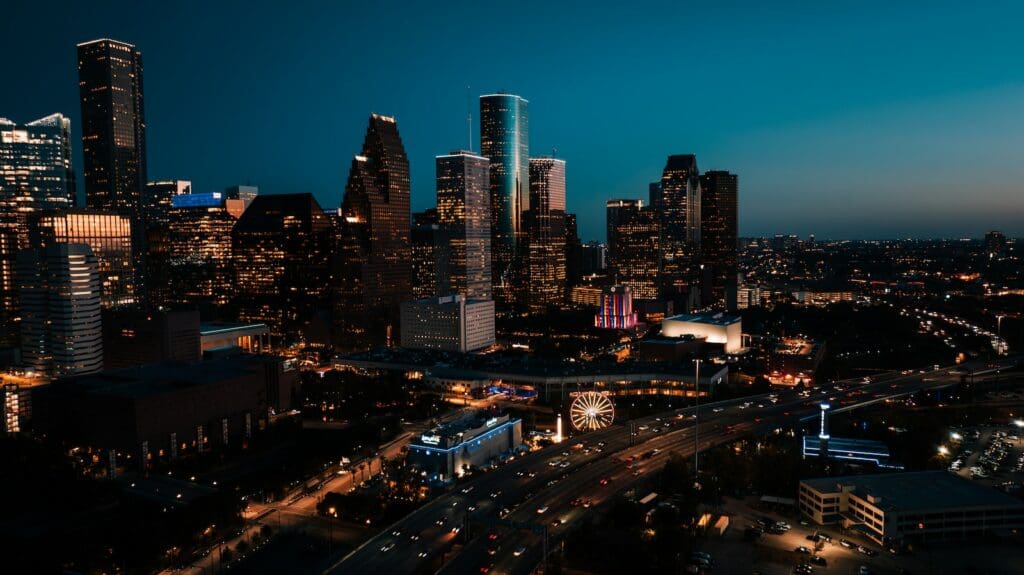 The Thriving Healthcare Ecosystem: Ensuring Quality Care with Adequate Staffing
Home to the Texas Medical Center, the world's largest medical complex, Houston's healthcare sector is a dynamic field with constant workforce requirements. From research projects requiring specialized professionals for a limited period to seasonal spikes in patient inflow necessitating additional nursing staff, the staffing challenges in Houston's medical industry are vast.
MGR Workforce, recognizing these unique demands, offers specialized staffing solutions for the medical sector. Whether it's sourcing radiologists for a new imaging center or providing administrative staff for hospital management, MGR ensures that healthcare providers can continue to offer quality care without workforce constraints. We also provide professional temp workers for dental and health clinics, pharmaceutical, and more, our technicians and clinic staff can be an extension of your team.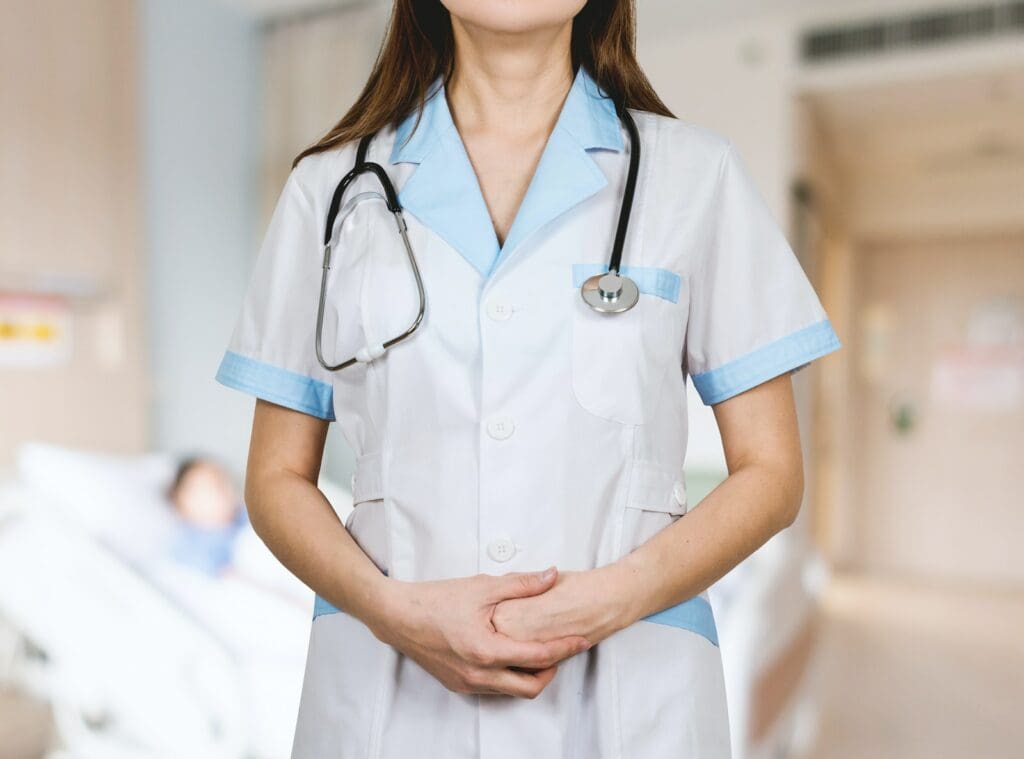 The medical and health sector in Houston, Texas, is currently experiencing a significant boom. Renowned for its superior health care services, Houston has become a magnet for medical professionals seeking new opportunities. The city is home to world-class medical institutions, including the Texas Medical Center, the largest medical complex globally. As a result of the growing demand for health services, there has been an uptick in the need for temporary staffing to meet these needs.
Whether it's nursing positions, administrative roles, or specialized medical practitioners, there are myriad opportunities available. This boom is not only beneficial for healthcare professionals but also significantly contributes to Houston's economy, making it a vibrant hub for medical excellence.
Aerospace and Aviation: Meeting the Sky-High Staffing Demands
With the Johnson Space Center and a thriving aviation industry, Houston is at the forefront of aerospace innovation. Such industries often require specialized talent for project-specific durations – be it aerospace engineers for a new spacecraft design or technicians for aircraft maintenance.
MGR Workforce, with its expansive network, ensures that companies can seamlessly source the right talent at the right time. Our expertise in this sector ensures that staffing solutions aren't just about filling vacancies but aligning with the industry's cutting-edge demands.
The Bustling Port of Houston: Streamlining Operations with Efficient Staffing
The Port of Houston, one of the world's largest ports, is a hub of activity, facilitating trade worth billions annually. Such a massive operation requires a diverse workforce – from dock workers managing cargo to administrative staff ensuring seamless logistics.
With its comprehensive understanding of the maritime and logistics sectors, MGR Workforce offers staffing solutions that keep the port's operations running smoothly. We have the welders, gangmen, checkers, operators, and other professional workers you need. Whether it's a surge in trade requiring additional manpower or the need for specialized professionals for a new logistics solution, MGR's tailored staffing ensures the Port of Houston remains a global trade leader.
Houston's Growing Tech Scene: Sourcing Talent for the Digital Age
While not traditionally known as a tech hub, Houston's tech scene has seen exponential growth in recent years. Startups and established firms alike are constantly on the lookout for tech talent – from software developers for short-term projects to IT professionals managing digital infrastructure.
MGR Workforce, staying ahead of the curve, recognizes the tech industry's unique and urgent staffing needs. Our vast network of tech professionals, combined with a deep understanding of the digital landscape, ensures that tech firms in Houston can innovate and grow without being hampered by staffing challenges.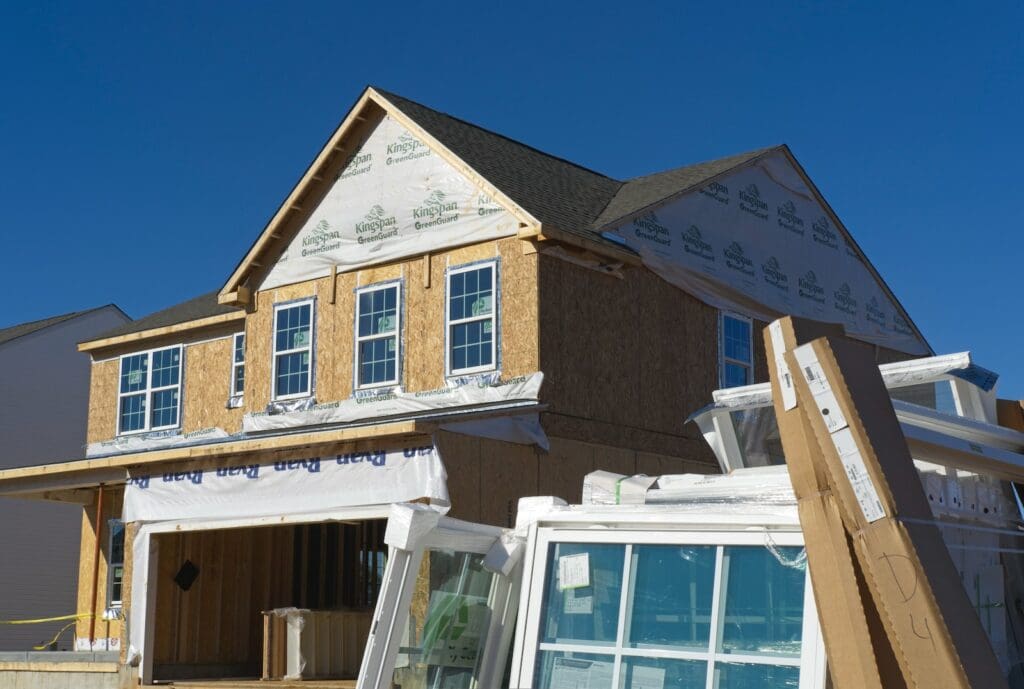 Real Estate and Construction: Building the Future with the Right Workforce
Houston's skyline, dotted with skyscrapers and new construction projects, is a testament to its booming real estate and construction industry. With numerous residential, commercial, and infrastructure projects in the pipeline, there's a constant demand for a variety of skilled professionals, from architects and engineers to masons and laborers.
MGR Workforce, with our finger on the pulse of Houston's construction scene, offers staffing solutions tailored to this industry's unique needs. Whether a construction firm needs project managers for a limited-time contract or a real estate developer requires temporary interior designers for a new project, we ensure that the city's skyline continues to rise.
We've been serving the construction industry since 1999, providing construction workers, project management, construction machinery, service personnel and much more. We service a number of builders, developers, and general contractors with all their construction and personnel needs. We are a fully bonded company with over 15 years of experience.
Manufacturing and Production: Powering Industries with a Skilled Workforce
Houston's vast manufacturing sector, spanning industries like petrochemicals, machinery, and food processing, is a cornerstone of its economy. These industries often face seasonal or project-specific workforce demands, requiring a range of professionals from machine operators to quality control experts.
MGR Workforce, with our deep industry knowledge, provides staffing solutions that keep production lines running and ensure quality standards are met. Our ability to quickly source and deploy the right talent ensures that manufacturing units can meet their targets efficiently.
Tourism and Hospitality: Ensuring Houston's Warm Welcome
Houston, with its rich cultural scene, sports events, and tourist attractions, sees a steady influx of visitors year-round. The hospitality sector, encompassing hotels, restaurants, and entertainment venues, requires a dynamic workforce to cater to these visitors.
MGR Workforce, recognizing the cyclical and event-specific demands of this industry, offers tailored staffing solutions. Whether it's sourcing chefs and waitstaff for a new restaurant opening or providing additional front-desk staff for a major event, we ensure that Houston's visitors always receive a warm Texan welcome.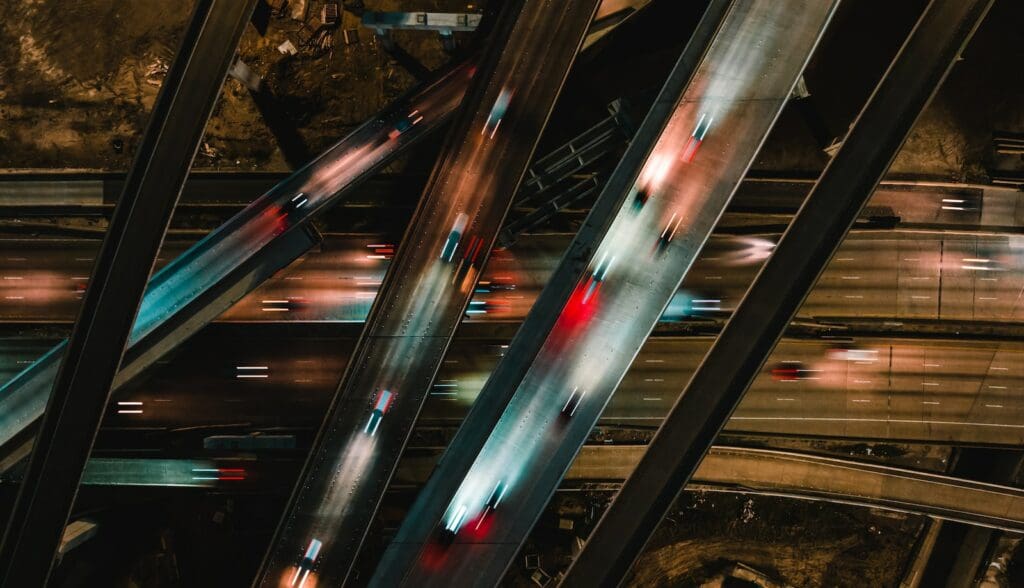 Houston's Workforce Talent Strategy Reimagined
There's no denying the indispensable role of temp agencies in navigating Houston's tough job market and guiding its transformation. MGR Workforce stands at the forefront of this change, globally leading staffing and recruitment, and applying this expertise locally in Houston.
Employing a cutting-edge talent strategy, we attract the right talent, within the right time frame. We aptly capitalize on our extensive industry experience and breathe innovation into every hiring solution, making us a sought-after temp agency in Houston.
In this ever-evolving job market, it is critical to rethink talent and workforce labor strategies. Whether your organization is looking to recruit or you're a project manager needing to quickly scale up your workforce on a temporary basis, connecting with MGR Workforce may just be the smart move you make today.