The journey of finding the right staffing agency begins with understanding your business needs. Do you require temporary staff or is your need for a more permanent workforce? Are you in search of staff to manage a specific project or do you need long-term engagement? Is your hiring need focused on a specific job role or do you require talent across a variety of roles? These are questions you need to answer before beginning your search for a staffing agency.
At MGR Workforce, we have specialized in providing superior staffing solutions to businesses across various sizes and industries. Our team of dedicated recruiters and staffing experts are committed to helping our clients find the best talent and achieve their business goals.
Evaluating the Best Fit
Once your needs are clear, your focus should shift to the evaluation of potential staffing agencies. Check for their industry expertise, reputation, and the quality of service they offer. Be thorough with your inquiries about their process, their pricing, and the guarantees they offer. A key element of the evaluation process is communication. Gauge their response times and transparency.
Building the Right Relationship
Selecting a staffing agency goes beyond merely finding a supplier. It's about building a relationship with a partner that understands your business culture, your values, and your vision. Open communication, providing feedback, and appreciating their contribution to your business are essential for a fruitful relationship.
Tailored to Fit
Each business comes with its unique needs and challenges. That's why at MGR Workforce, we customize our services and solutions to meet your specific needs. We go the extra mile to understand your business culture, values, and vision, and provide customized staffing strategies that align with your budget, timeline, and goals.
Have a Staffing Need or project in mind? Don't hesitate, Contact us today!
Our Commitment
We stand by our commitment to ensure our clients are satisfied with our staffing services. Our communication channels remain open to accommodate any of your concerns or feedback. We believe in evolving with our clients, shaping our solutions to better fit their needs with every interaction.
Diverse Expertise
We have a proven track record of success in delivering exceptional value and service to our clients! MGR Workforce specializes in a wide range of job roles and industries, including:
Streamlining Your Recruitment Process
With MGR Workforce, you not only gain access to top talent but also to a refined, efficient recruitment process. We handle everything, from identifying potential candidates to conducting initial interviews, saving your business valuable time and resources.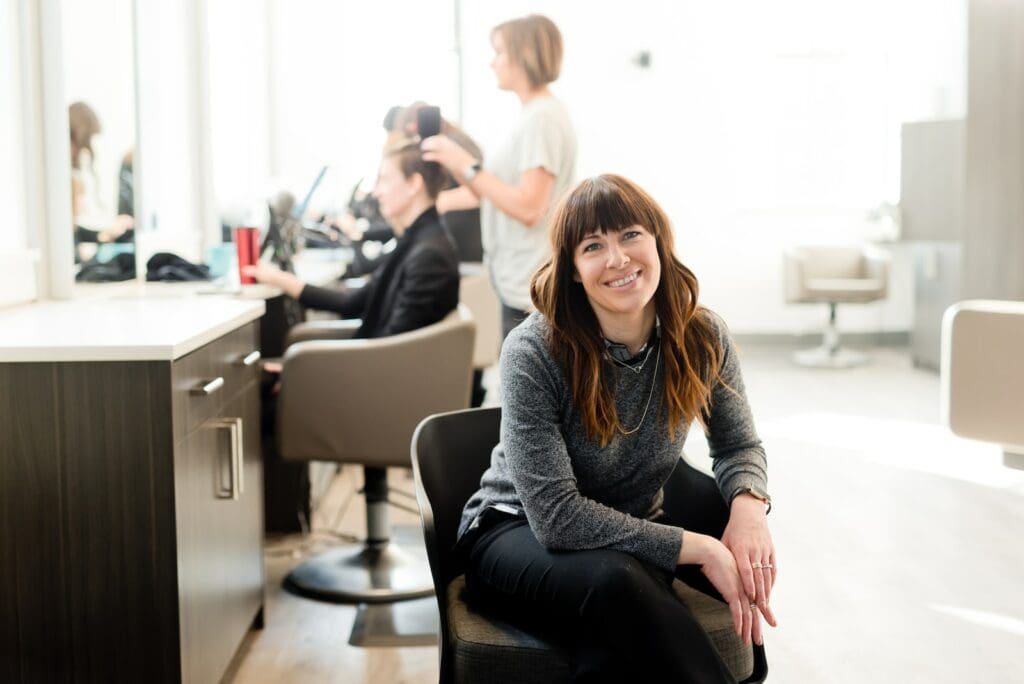 Embracing the Temporary Staffing Trend
One of the key advantages of working with a staffing agency is the ability to utilize temporary staffing. Whether it's to manage a short-term project, cover for an employee on leave, or handle peak periods, temporary staffing is a viable solution. This flexibility in workforce management can greatly help your business navigate through uncertain economic times or sudden changes in workload.
Temporary staffing also enables you to evaluate potential employees in action without the commitment of permanent employment by choosing "temp-to-hire", an approach can significantly reduce the risks associated with hiring.
Permanent Placement Services: Making Long-Term Decisions Easier
When it comes to filling permanent roles in your organization, a staffing agency such as MGR Workforce can be an invaluable partner. We are equipped with the resources, tools, and expertise to tap into a wide talent pool, including passive job seekers who might be the perfect fit for your vacant position.
Using a staffing agency for your permanent placement needs takes a lot of pressure off your HR department. We screen candidates, check references, conduct initial interviews, and even negotiate salaries. This leaves your team free to focus on other important business tasks.
Achieving a Balanced Workforce with Staffing Agencies
Managing a balanced workforce that meets your operational requirements while optimizing costs can be a challenging task. Here, a staffing agency's expertise can make a big difference. We can help you devise a staffing strategy that combines a mix of permanent, temporary, part-time, and contract workers in a way that best meets your business needs.
Staffing agencies also bring valuable market insight to the table. We understand employment trends, job market scenarios, and compensation standards, helping you make informed decisions about workforce management.
Accessing Specialized Talent
A major challenge businesses face in the hiring process is accessing specialized talent. Whether you're looking for IT professionals, healthcare workers, or construction experts, finding candidates with the right mix of skills and experience can be time-consuming and expensive.
This is where a staffing agency really shines. We have an extensive network of candidates across various fields and can tap into this talent pool to find the specialized skills your business needs. This broad reach and deep understanding of different industries can greatly enhance the quality of your hires.
The MGR Workforce Advantage
While finding the right talent is a crucial step in building a successful team, it's only one piece of the puzzle. At MGR Workforce, we strive to offer a comprehensive suite of services that go beyond simple staffing solutions. Our focus is on forging a relationship with you, serving as a trusted partner in the journey of your business growth. So, why settle for less when you can experience superior staffing solutions with MGR Workforce?
In the end, it's about choosing a staffing agency that's the right fit for you. One that understands your business, its needs, and its goals. At MGR Workforce, we don't just fill vacancies; we form partnerships. We don't just offer services; we offer solutions. If you are interested in learning more about our staffing solutions, or if you have any questions or concerns about staffing and recruitment, please don't hesitate to contact us. We would be happy to help you find the right talent and solutions for your needs, and to build a long-term relationship with you based on trust, respect, and success.