While the concept of permanent employees has its undeniable charm (hello, long-term stability!), there are times when sailing on the temp ship just makes more sense for businesses.
Companies must be agile, able to adjust to market changes, and quick to seize opportunities. In this dynamic landscape, the traditional hiring model may feel a bit outdated. Flexibility has become more than just a trendy term in the business world; it's now a fundamental aspect. Whether you're a company searching for the right talent or a job-seeker looking to make an impact, you've probably recognized the importance of adaptability. At MGR Workforce, we take pride in being advocates for this flexible revolution.
Let's unpack this.
Why This Shift?
The landscape of work is changing rapidly. Companies need to be agile, ready to adapt to market fluctuations, and on their toes to seize fleeting opportunities. In such a climate, the traditional hiring model might feel…well, a tad traditional!
In the bustling world of business, flexibility has become more than a buzzword; it's a cornerstone. Whether you're a business looking for the right talent or a job-seeker eager to make your mark, you've likely realized that adaptability is the name of the game. At MGR Workforce, we're proud to be champions of this flexible revolution.
Real-life Scenario:
Imagine a tech startup launching a new app. They're not sure about its reception in the market. Instead of hiring a permanent marketing team, they rope in a team of freelance marketers for a 3-month campaign. The app becomes a hit! Some of these freelancers then transition to full-time roles (temp-to-perm), while others move to their next project. It's a win-win!
Reasons For Riding the Temp Wave
| Scenario | Why Temps are the Go-to Choice |
| --- | --- |
| Peak Season Hustle | Need a surge in staff to meet those holiday rushes or summer flings? Temps to the rescue. |
| Hello, Big Order! | When those unexpected big orders drop, temps can step in seamlessly. |
| Need for Speed | Temps can be deployed on demand, ready to start day one. |
| Hiring? Not My Thing! | Why not let a staffing agency sift through resumes? They're pros at that. |
| Short-term Specialists | Have a niche project? Hire a niche expert, without the long-term strings. |
| Filling the Gaps | Illness, vacations, surprise leaves: life happens. Temps cover these gaps efficiently. |
| Try First | Companies like the idea of "trying out" potential long-term hires via temp roles first before offering permanent placement. |
Flexibility by the Numbers
Before diving deeper, let's check out some eye-catching statistics:
Every week in North America, a staggering 3 million individuals find their fit through staffing agencies.
Over the course of a year, that number jumps to 11 million temporary and contract workers being hired by staffing firms in North America!
According to City Of Toronto data, out of the 43,566 active employees in the Toronto Public Service, 10% are temporary workers.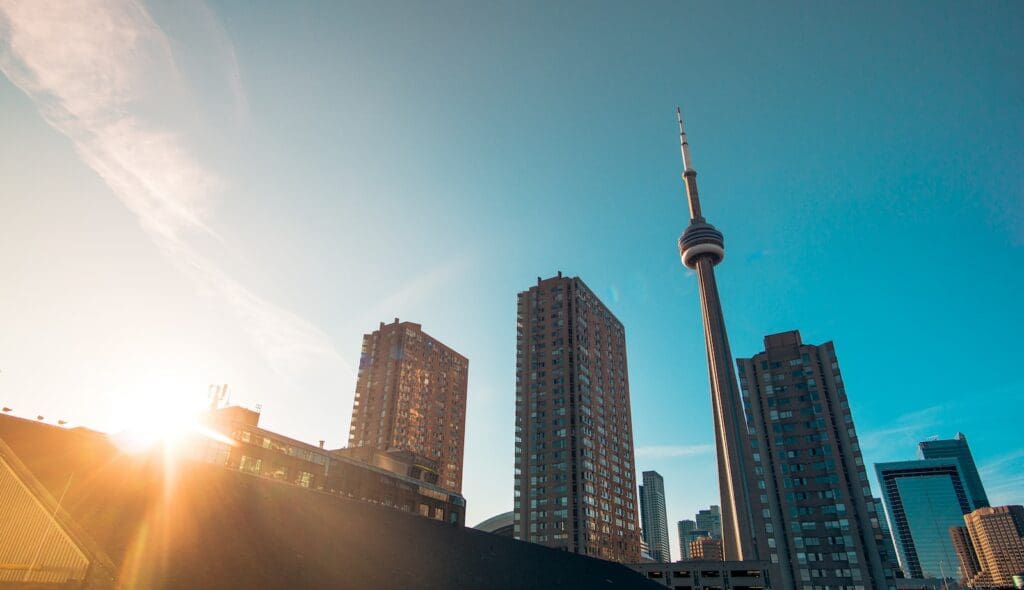 Temp Worker Staffing in the GTA
In the Greater Toronto Area, we're not just a name; we're the go-to destination for staffing solutions. Why are we the talk of the town?
The MGR Workforce Edge:
We boast a rich database of pre-screened general and skilled labour workers.
We're fast to deploy workers to your job site or business. Tell us your requirements today, and see how fast we get a qualified, high quality worker to you, ready to start day one.
We've refined our hiring process to be seamless, ensuring your time is valued.
We meticulously vet our workers and do complete background checks ensuring only the top-tier candidates reach your operations.
Partnering with the Best: MGR Workforce
Working hand in hand with premium staffing partners such as MGR Workforce gives your business an edge. We're committed to delivering unmatched staffing solutions and believe that staffing is not just about plugging roles; it's about building relationships.
Quality is at the heart of what we do.
We cater to both permanent and temporary staffing requirements.
Together, we're committed to unlocking the maximum potential for both candidates and companies.
Industries We Serve
Our service spectrum is broad, catering to a diverse range of industries, including:
General Labour
Forklift Drivers
Machine Operators
Cleaners
Warehouse & Distribution
Shipping / Receiving
Welders
Office Support
Clerical & Administrative
Click here to view our extensive list of services.