Every industry faces its unique challenges, but few are as dynamic as the construction sector. The ebb and flow of workforce requirements, driven by a multitude of external factors, make construction staffing a task that's as unpredictable as it is critical. As your trusted partner, MGR Workforce is committed to helping you navigate this seasonal balancing act with ease.
Seasonal Demands and Workforce Management
In the construction industry, different seasons bring different demands. The summer months, with their longer days and favorable weather, often bring a surge in projects, requiring an expanded workforce. Conversely, winter months typically see a slowdown, resulting in the need to trim down staffing.
This cyclical pattern can create significant challenges for construction companies. The costs associated with hiring and training temporary workers can be substantial, not to mention the difficulty in estimating the precise number of workers required during peak periods.
Staffing Agencies: An Effective Solution
Staffing agencies like MGR Workforce provide an effective solution to these challenges. With a robust pool of experienced temporary workers ready to join your team during peak periods, we help reduce the costs of hiring, training, and managing your workforce. Our partnership ensures that you have the exact number of workers you need, precisely when you need them.
Weathering the Seasons: The Temporary Staffing Advantage
Partnering with a staffing agency provides you with the ability to scale your workforce up and down as needed. For instance, during summer months, when outdoor projects are abundant, we ensure you have the additional hands on deck necessary to meet project deadlines. Conversely, when winter slows things down, our staffing solutions can help you avoid the high costs associated with maintaining a large permanent workforce.
Our commitment is to provide the right people at the right time, so you can focus on what you do best—delivering exceptional construction services.
Have a Staffing Need or project in mind? Don't hesitate, Contact us today!
Specialized Staffing: Meeting Project-Specific Needs
Construction projects often demand specific skill sets or certifications. These requirements can vary greatly based on project type, location, and other factors. Sourcing workers with the requisite skills and experience can be a challenge for construction companies.
MGR Workforce addresses this challenge by offering specialized staffing services. Our extensive network of professionals ensures you have access to workers with the precise skills and experience your project requires.
We've been serving the construction industry since 1999. Our company provides the services of Construction Labour, Project Management, Construction Machinery, Service Personnel and much more. We also specialize in Health and Safety Management.
We are Trade of Labour but also specialize in many other aspects of the construction industry with health and safety being our number one priority.
We service a number of Builders, Developers, and General Contractors with all their construction and labour needs, including being contacted by Ontario insurance companies for post-disaster restoration work and remediation. All of our clients appreciate the one-stop-shop service that MGR Workforce provides.
MGR Workforce can provide anything from labour foremen, machine operators, skilled and general construction labourers, tradesmen and service personnel for PDI Prep and PDI deficiencies, to on-site health and safety representatives.
As a fully bonded company, MGR Workforce has the ability to fulfill your requirements from a construction workforce where and when you need it. We can supply skilled trades as well as general labor across North America.
From setting up construction sites to providing OH&S orientations and Occupational Health and Safety Consulting, Our trained construction personnel can perform jobsite inspections, workplace audits, accident/incident investigations, reinforce accountability, WSIB, and more.
We can also provide your job site with handyman services. Our handymen are fully bonded professionals which focus on all repairs for residential, commercial and high-rise suite deficiencies for prior and post-sale of a home or unit. We are able to manage repairs or warranty work for your organization, while providing reliable and punctual service with high quality workmanship. Our handyman service personnel are ready on-demand.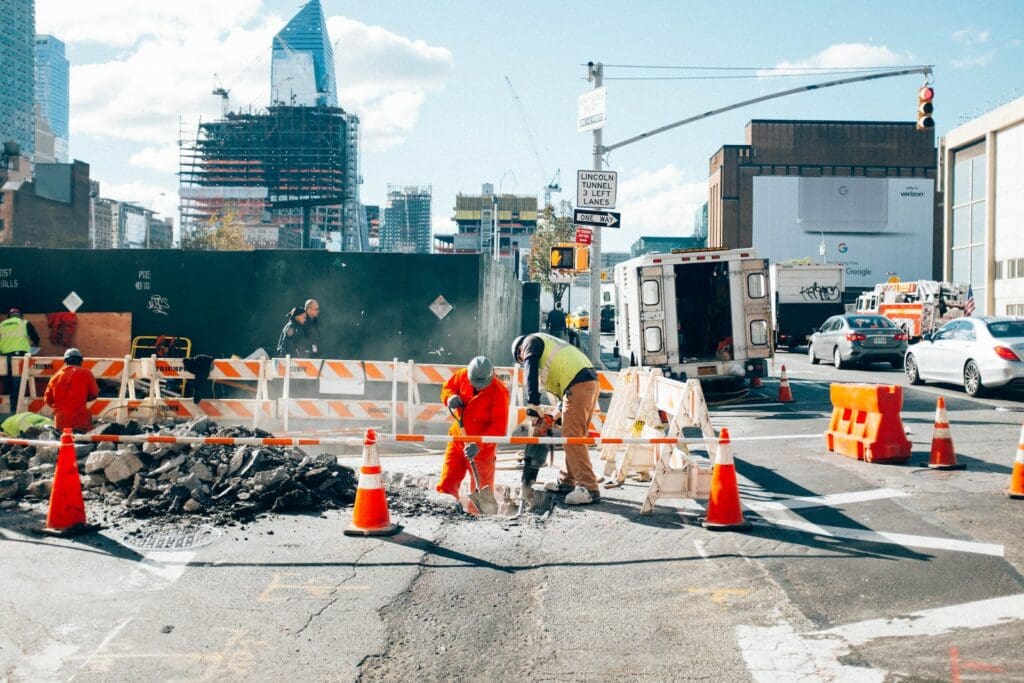 Another strategy that helps manage fluctuating staffing needs is implementing flexible scheduling. During off-peak seasons, reduced work hours can take the stress off of your budget. Similarly, during peak seasons, temporary hiring can meet the increased demand.
With a staffing agency like MGR Workforce, you gain a partner that can help you implement and manage such flexible strategies effectively.
The Bottom Line
Seasonal demands, project-based staffing needs, and rapidly evolving technology all point to the need for flexible, effective staffing solutions. By partnering with MGR Workforce, you can improve your chances of success in the face of these challenges. We're here to ensure your workforce is not just a cost of doing business, but a strategic advantage in a rapidly changing industry. Contact our team today to get started.