In the peak of summer, when the sun is high and temperatures soar, businesses often face an unexpected challenge: a "staffing drought." This drought isn't triggered by economic shifts or industry trends, but by the inevitable annual cycle of holidays, school vacations, and much-needed breaks. Many businesses, particularly those relying on part-time or temporary staff, find themselves grappling with shortages in their workforce during the months of July and August.
But fear not, there is a solution: MGR Workforce, the staffing agency that helps keep businesses thriving even in the summer heat!
Understanding the Staffing Drought
Before delving into solutions, it's essential to comprehend the full scope of the challenge that many businesses face in summer:
Holiday Leave: Your employees have worked hard all year and now, they're ready for a well-earned break. The summer months, particularly July and August, are peak vacation times, which means a significant percentage of your workforce may be unavailable.
Parental Duties: When schools close for the summer, many parents have to adjust their work schedules to care for their children. This change can especially affect your part-time or temporary staff, leading to unpredictable availability.
Seasonal Attrition: For some temporary staff, summer presents opportunities to explore other options, whether it's travel, internships, or other temporary work. This shift can lead to a sudden drop in your workforce numbers.
The Impact on Business
Staffing shortages, especially during the peak business season, can have serious implications:
| Impact | Potential Consequence |
| --- | --- |
| Delay in Operations | Missed deadlines, lost revenue |
| Increased Workload | Employee burnout, lower morale |
| Decreased Customer Satisfaction | Lower reviews, customer churn |

MGR Workforce: Your Summer Staffing Solution
When the summer staffing drought hits, MGR Workforce emerges as an oasis of reliable and flexible staffing solutions. Their services are designed to help businesses navigate staffing challenges, whether it's a peak holiday season or an unexpected vacancy.
The MGR Difference
MGR Workforce stands apart in the staffing agency arena for several reasons:
Vast Talent Pool: MGR Workforce has access to a large network of qualified temporary and permanent staff ready to fill in the gaps in your summer workforce.
Swift Response: Understanding the urgency, MGR Workforce prides itself on its fast response times, ensuring businesses aren't left in the lurch.
Customized Solutions: Every business is unique, and so are their staffing needs. MGR Workforce's personalized approach ensures you get the right people for the right roles.
MGR Workforce's staffing solutions can keep your business flourishing even during the peak of summer! Contact us today.
Have a Staffing Need or project in mind? Don't hesitate, Contact us today!
A Deeper Dive into Our Services
MGR Workforce provides a suite of services to help businesses stay afloat during the summer season.
Temporary Staffing
Temporary staffing is the core of MGR Workforce's offering, especially during the summer season. Their extensive network of pre-screened and trained temporary staff members can quickly fill gaps in your workforce:
Swift Onboarding: MGR Workforce can provide temporary staff on short notice, ensuring minimal disruption to your operations.
Wide Range of Skills: Our talent pool includes professionals from a variety of industries and disciplines, allowing them to provide suitable candidates regardless of your business's nature.
Flexibility: Temporary staff can be employed for the duration you need, whether it's a couple of weeks or the entire summer.
Permanent Staffing
Though the focus in summer is usually on temporary staffing, MGR Workforce also offers permanent staffing services:
Quality Candidates: Through thorough vetting and selection, MGR Workforce ensures that you get candidates who aren't just qualified, but also a great fit for your company culture.
Full Support: From drafting job descriptions to negotiating employment terms, MGR Workforce supports businesses throughout the hiring process.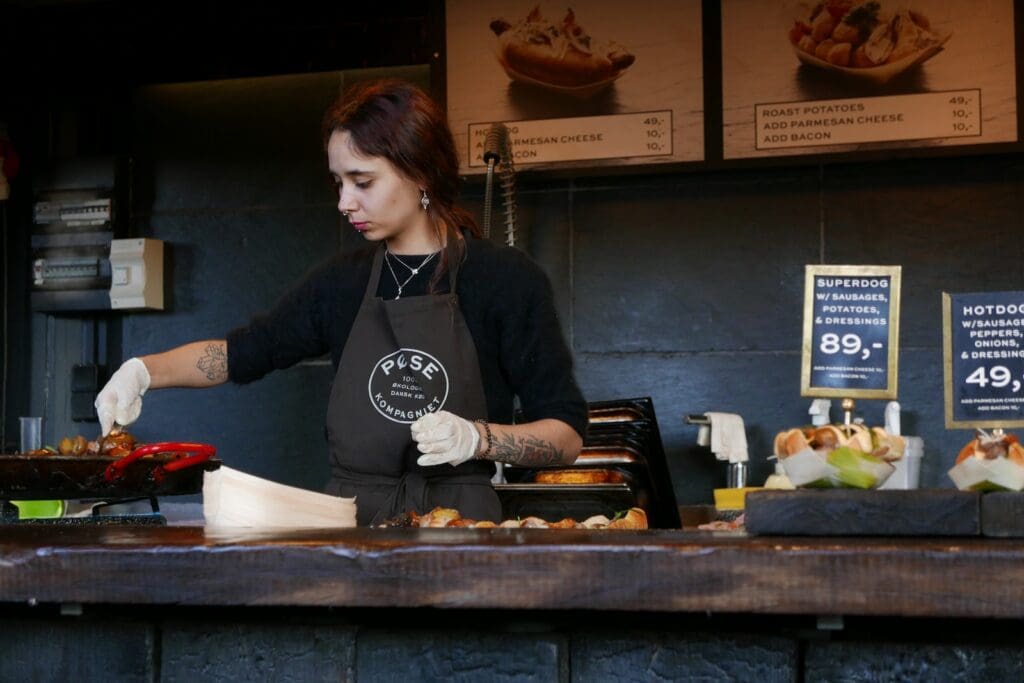 Harnessing the Power of Summer Staffing
Engaging with MGR Workforce's team is straightforward and designed with your convenience in mind:
Contact: Reach out to us with your requirements. Our team is ready to assist, even if you're not entirely sure what staffing solution you need.
Consultation: A dedicated account manager will work with you to understand your business's unique needs and staffing challenges.
Deployment: Once the right candidates have been identified and vetted they are quickly onboarded and integrated into your operations.
Final Thoughts
The summer season should be a time of vibrancy and growth for your business, not a period of understaffing and stress. With MGR Workforce as your staffing partner, you can mitigate the impact of the summer staffing drought, ensuring smooth operations and sustained customer satisfaction even in the peak of summer.
MGR Workforce ensures that the hot summer sun shines not only on the holiday-makers but also on businesses, illuminating the path to growth, productivity, and success. With our robust and responsive staffing solutions, you can confidently say that yes, you are prepared for the July staffing drought. And not just prepared, but poised to make the summer months some of your most productive yet!