Ah, the modern-day conundrum: a burgeoning business landscape dotted with "We're Hiring!" signs, yet a consistent murmur in the industry about the challenge of filling those roles. Companies are finding themselves in a strange predicament, akin to a sailor adrift in the vast ocean, thirsty yet surrounded by undrinkable water! Indeed, it's a paradox that is as bewildering as it is frustrating.
So, what's causing this bizarre phenomenon? Let's peel back the layers. For starters, it's not just about filling seats; it's about finding the right fit. The modern workforce is no longer a jigsaw puzzle where any piece can be forced into place. Rather, it's a complex mosaic that requires careful assembly.
Additionally, employers are grappling with the challenge of enticing potential employees in an era where job seekers are increasingly discerning. The days of 'any job will do' are fading away. Today's candidates seek meaningful work, skill enhancement, and a work culture that resonates with their values. The modern-day job market is no longer a one-way street; it's an intricate dance between employer and prospective employee.
It's an intricate ballet of supply and demand, skill and requirement, aspiration and opportunity. It's not just about 'We're Hiring!'; it's also about 'Why should I work for you?'.
By the Numbers: The Hiring Hurdle
A 2022 CNBC study pulled back the curtain on a rather glaring statistic: 52% of business owners are struggling to find the right fit for their open positions. If you're nodding in agreement, you're definitely not alone on this boat.
Quick Snapshot:
Low unemployment: A booming economy means most are employed. Great news, but also a double-edged sword.
High inflation: Money talks. With rising costs, competitive salaries become a must to lure in potential employees.
For small business owners across the U.S., this isn't just a number—it's a palpable reality. Hiring isn't just about filling a seat; it's about finding a match in skills, ethos, and drive. The sentiment is clear: acquiring and retaining talent remains a Herculean task.
Expert Insights
Laura Wronski, the senior manager of research science at SurveyMonkey (the brains behind the CNBC survey), sheds light on this intricate dance between a thriving economy and the talent pool. In her words, "Every data point from every possible source that we have on the economy right now is indicating that we're in an incredibly challenging hiring market."
The Economic Play
Here's the plot twist: while unemployment is on the low (hooray!), inflation isn't playing nice. The result? The cost of living rises, and with it, the expectation of heftier paychecks. To keep the talent scales balanced, businesses need to up the ante, ensuring wages that aren't just competitive but also compelling.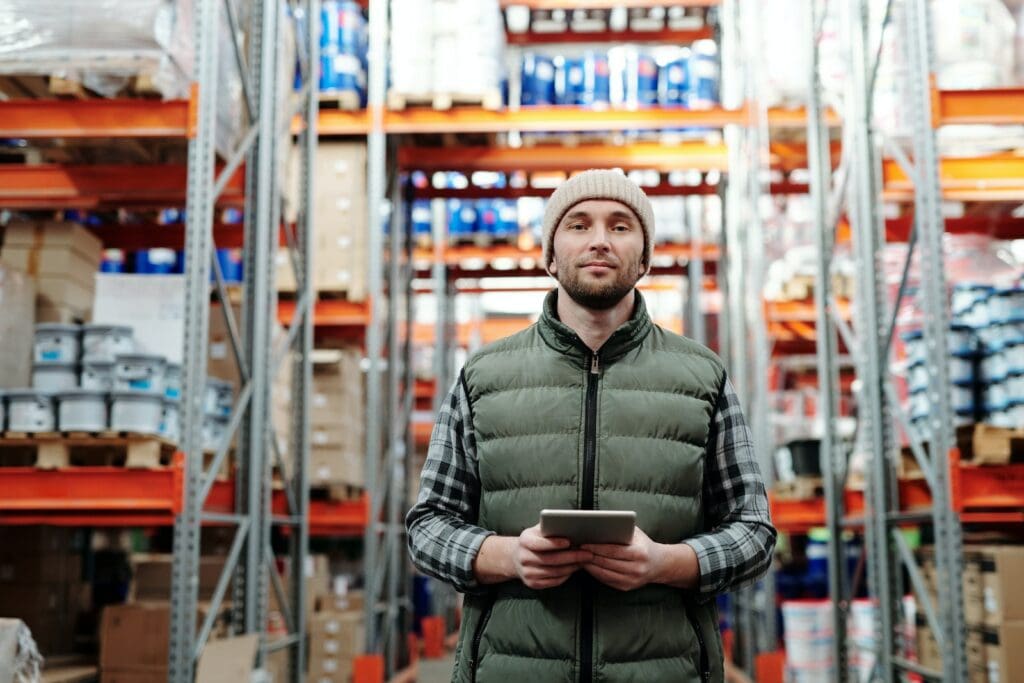 Charting the Way Forward
So, where does this leave businesses? The challenge is real, but so are the solutions. The future calls for:
Innovative Hiring Strategies: Think outside the traditional hiring box.
Employee Benefits: It's not just about the base salary anymore.
Employee Engagement: Ensure a workplace culture that retains as effectively as it recruits.
Skill Training: Sometimes, it's about grooming the right talent from within.
In the grand chessboard of business, hiring is one of the most strategic moves. The rules of the game might be evolving, but with the right approach, checkmate is always within reach!
Choose MGR Workforce
As North America's fastest growing supplier of temporary workers, the team at MGR Workforce have a finger on the pulse of the evolving job market. Our approach is steeped in over two decades of expertise, allowing us to help companies navigate change, seize opportunities, and find the perfect fit for their temporary staffing needs.
Our secret? A proprietary scoring system that allows us to measure the quality of our workers continuously. This system considers client quality scores, absenteeism, punctuality, skills set, accreditations and so much more. The result? We're able to provide workers who not only meet but exceed our clients' expectations.
We understand that each project and company has unique requirements. That's why we're committed to matching the right workers with the right skills for each project. We pride ourselves on being more than just a supplier of temp workers; we're a partner to businesses across North America! From construction and skilled trades to finance and IT services, we provide staffing solutions across a wide spectrum of industries.
But what truly sets MGR Workforce apart is our expansive reach. With offices across Canada and the United States, we're able to tap into a diverse pool of talent and find the right fit for projects in any location. Whether you're in Ontario or Texas, British Columbia or Washington, we've got you covered.
Join us on this journey as we redefine workforce solutions in North America. Let's build success together. After all, we're not just the fastest growing supplier of temp workers—we're your partners in growth.