In today's ever-changing environment, the construction industry is confronted with an ongoing challenge: procuring the appropriate talent for both temporary and permanent roles. As a construction business, where can you find proficient tradespeople capable of adapting to fluctuating project needs, maintaining safety standards, and delivering superior quality work?
This is where MGR Workforce steps in. By harnessing the potential of expert workforce staffing solutions, MGR Workforce ensures that construction companies across Canada and the U.S. have access to a pool of elite talent, irrespective of whether they require personnel on a temporary, permanent, or temp-to-permanent basis.
The MGR Workforce Advantage
At MGR Workforce, we have a vast team of construction-focused workers ready to deploy at your job site. Just take a look at our job board and you can see it's a hive of activity. From carpenters, construction laborers, and skilled laborers to forklift operators, site superintendents, project managers, and engineers, the roles we can staff for your workforce span the gamut of the construction sector. Need a safety officer or an HVAC technician? We've got them. Searching for flaggers or hoist operators? Look no further. Our mission is to be your one-stop-shop for all your construction staffing needs, regardless of whether they're temporary or permanent.
As a construction project manager, it's imperative to collaborate with a staffing agency that comprehends the unique demands of the industry. MGR Workforce brings to the table over 15 years of experience offering expert workforce staffing solutions in the construction field, delivering a broad spectrum of services that transcend traditional construction trades.
We are honoured to cater to a diverse range of clients, which includes builders, developers, and general contractors. Our comprehensive range of services fulfills all their construction and workforce needs, marking us as a reliable one-stop-shop for staffing solutions. We also have the notable reputation of being sought by insurance companies for post-disaster restoration work and remediation, affirming our standing for dependability and excellence.
MGR Workforce is not merely a staffing agency. We are your partners in construction, dedicated to offering you comprehensive staffing solutions that cater to all your needs. Our deep-rooted experience, extensive range of services, and unwavering focus on health and safety make us the prime choice for all your construction staffing needs. With MGR Workforce, you can rest easy knowing your staffing needs are in the hands of seasoned experts who understand your industry and care about your success.
Making the Perfect Match
At MGR Workforce, we believe in more than just filling vacancies; we are committed to creating the perfect matches between employers and job seekers. If you're a construction company based in Canada or the U.S., we endeavor to find the ideal employee to build your team. To achieve this, we invest the time to understand your needs, your organizational structure, and your culture. This holistic approach ensures that we secure the best employee for you, someone who aligns with your vision and can contribute to your company's success.
We attract top talent seeking construction jobs in Canada or the U.S. Our expert advisors get to know them, their qualifications, certifications, and aspirations. We don't just want to place our workers in a position; we aim to place them in the position that suits them best. We believe in creating a win-win situation where they thrive and our clients benefit from their skills and experience.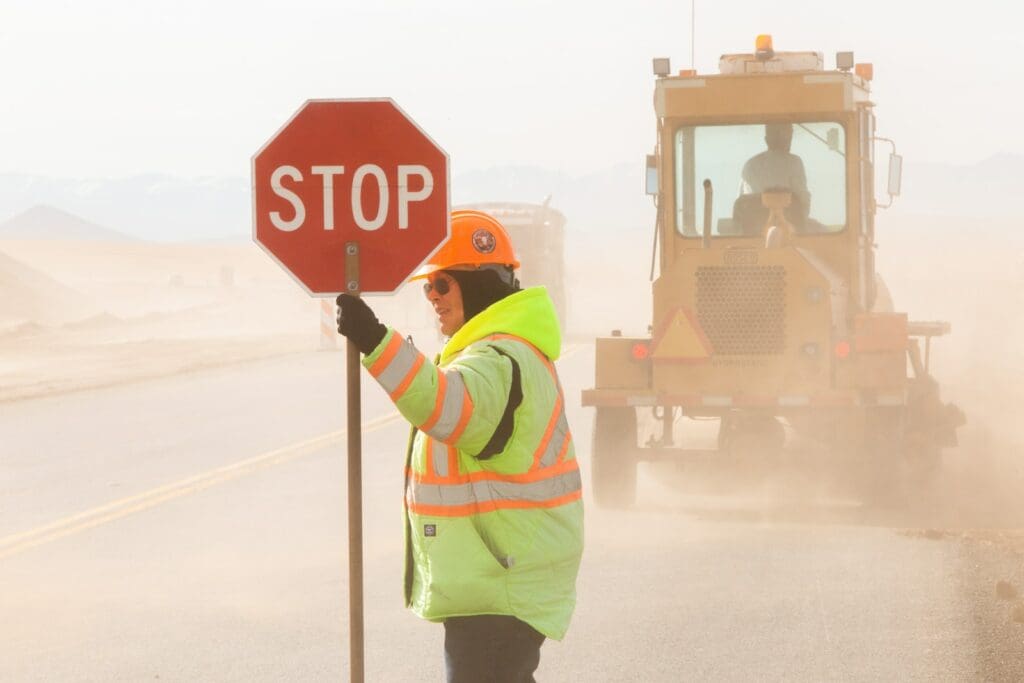 Embracing Flexibility
In the fast-paced construction industry, flexibility is key. MGR Workforce recognizes this and has designed services to meet your changing needs. If you're an employer seeking a construction worker to fulfill short-term needs or hoping to hire on a short-term basis with a view to extending the contract if you find the right fit, we have a vast range of applicants seeking temporary positions. All our applicants undergo a thorough review of their construction experience, skills, certifications, and qualifications. Plus, we always check references. This way, you can streamline your recruitment process without sacrificing the quality of your employees.
Our Construction Staffing Proficiencies
Our proficiencies span from supplying foremen, machine operators, skilled and general construction staffing, to tradesmen and service personnel for PDI Prep and PDI deficiencies. Every role is filled by a highly skilled individual, who is rigorously vetted to ensure they possess the required skills and qualifications to meet and surpass job expectations.
As a fully bonded enterprise, MGR Workforce has garnered the trust and esteem of our clients through our steadfast commitment to quality and service. We recognize the dynamic nature of the construction industry and have tailored our services to be as flexible as possible. Over the years, we have evolved with the industry, adapting our services to align with the fluctuating needs of our clients. Our success stems from our ability to nurture strong relationships, comprehend our clients' unique needs, and deliver staffing solutions that contribute to their success. Whether you necessitate a workforce for an extended project or need skilled laborers urgently, we have the capacity to meet your needs where and when required.
MGR Workforce is the go-to agency for providing home builders with qualified and trained construction workers. Our team is always ready to work on site, armed with the necessary skills and experience to perform at their best.
Our service offerings include providing foremen, machine operators, skilled and general construction labor, and service personnel for PDI Prep and PDI Deficiency repair.
We can dispatch general construction labor to support you with:
New home preparation for final inspections, including scraping, washing/cleaning garages, basements, exterior porches, decks, and all fence-lined areas.
Onsite maintenance tasks such as cleaning up after all trades, vacuuming, sweeping, and removal of any interior and exterior garbage.
Fire stopping of new homes, installation, and cleaning of all basement windows, tracks, and window wells.
Installation of pre-formed concrete, stairwells, and walkways.
Site preparation for winter construction including straw, tarps, and propane heating.
Our skilled construction labor can assist you with:
Heavy equipment operation for tasks such as backfill and trenching.
Labor foremen to conduct all day-to-day labor activities with site supers and laborers.
Wide variety of commercial and residential trades to cater to diverse construction needs.
Conducting PDI inspections for builders.
An onsite Health and Safety Representative to ensure all operations meet safety standards.
For many years, MGR Construction Services has been a trusted partner for Builders, Developers, and General Contractors, meeting all their construction labor and machinery needs. Beyond these services, we also specialize in developing and implementing sector-specific Occupational Health and Safety (OH&S) policies, playing a crucial role in ensuring safety and compliance on construction job sites.
Construction Personnel Staffing
Our Construction Personnel can assist you in numerous important functions:
Occupational Health and Safety Consulting: We develop and implement sector-specific Constructor and/or Employer Occupational Health and Safety Policies, ensuring your operations meet all safety regulations.
Site Trailer Setup: Our team will set up the construction site trailer, including documentation, signage, and necessary literature.
OH&S Orientations: We perform all OH&S orientations for supervisors, workers, and trades.
Jobsite Inspections and Audits: Our team conducts jobsite inspections, workplace audits, and provides recommendations and documentation for improving safety measures.
Toolbox Talks and JHSC Meetings: We conduct periodic "toolbox" talks and Joint Health and Safety Committee (JHSC) meetings to keep everyone updated on safety protocols.
OH&S Training: We provide OH&S training in various formats (onsite, classroom, and self-study courses) including fall protection, WHMIS, and more.
Relations with MOL and Safety Entities: We maintain diligent working relations with the Ministry of Labor (MOL) and all other safety factions/entities to ensure compliance with safety regulations.
Compliance Assistance: We assist in compliance with Stop Work Orders and Provincial Offences Offices (POO) audits.
Workplace Accident/Incident Investigations: Our team conducts thorough investigations into workplace accidents/incidents.
Annual OH&S Program Updates: We handle the annual update/revisions of your company's OH&S Program.
OH&S Monitoring: We oversee and monitor OH&S matters at all levels to ensure ongoing compliance.
Accountability Reinforcement: We reinforce accountability to all trades/contractors for OH&S Ontario Provincial Court, including MOL client representation (Contractor, Employer, Supervisor, Foremen, and Worker).
WSIB Issue Addressing: We address all Workplace Safety & Insurance Board (WSIB) issues including Work Well Audits, Claims Management/Cost Analysis, Early Safe Return to Work (ESRTW) Programs, and Claims Adjudication (Paralegal) Services.
MGR Workforce has a long-standing history of successfully serving Builders, Developers, and General Contractors with all their construction labor and machinery needs. With our comprehensive range of services and steadfast commitment to quality, we continue to be a trusted partner in the construction industry.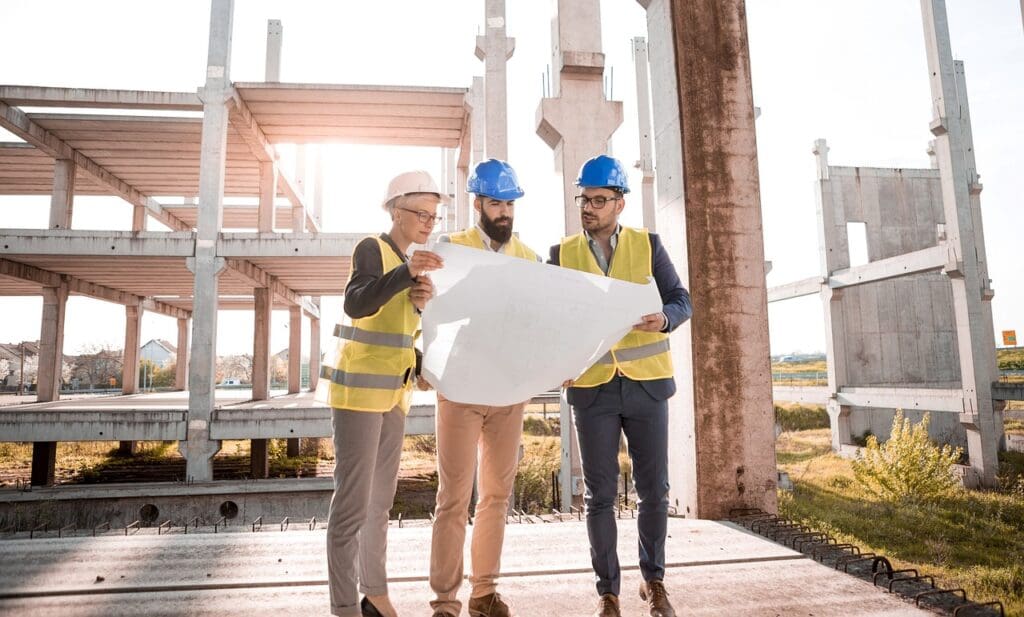 Looking Ahead
As the construction industry evolves, so too does MGR Workforce. We are continually adapting to industry shifts, technological advancements, and changes in workforce dynamics to ensure that we can continue to serve our clients and job seekers effectively. Our mission is not justto provide staffing solutions but to build lasting partnerships, foster career growth, and contribute to the success of the construction industry.
In this journey, we invite you to join us. If you're an employer seeking reliable and skilled employees, or a job seeker ready to take the next step in your career, reach out to MGR Workforce. Let's build a stronger, more resilient construction industry together, one job placement at a time.