Ah, the holiday season! A time of twinkling lights, festive tunes, and… a hiring frenzy? That's right! Amazon, the e-commerce behemoth, is gearing up for a record-breaking holiday season. But with such a massive hiring surge, the question on everyone's lips is: can smaller businesses keep up?
TD;DR
Amazon's Hiring Surge: Amazon plans to hire 250,000 workers for the holiday season, a 67% increase from previous years, with 30,000 of those in California alone.
Other Retailers' Hiring Plans: Target expects to hire 100,000 employees, while Macy's aims for 38,000 additional hires, highlighting the significance of the holiday season for retailers.
Consumer Spending Uncertainty: There's a mixed outlook on holiday sales, with some expecting a return to pre-pandemic spending levels. Last year saw an uptick in sales, partly due to inflation.
Wage Increases and Unionization: Amazon and other companies are boosting wages to attract and retain seasonal workers. This move may also be a response to unionization efforts in Amazon warehouses.
Early Holiday Shopping: Retail giants like Amazon, Target, and Walmart are starting the holiday shopping season earlier, offering deals as early as October.
The Big Numbers
Let's break it down:
Amazon: 250,000 new hires
Target: 100,000 new hires
Macy's: 38,000 new hires
That's a lot of zeroes! And with Amazon's numbers up a whopping 67% from previous years, it's clear they're expecting a bumper holiday season. But what does this mean for the smaller fish in the sea?
The Amazon Effect
Amazon's hiring surge isn't just about numbers. It's about strategy. They're not just hiring more; they're hiring smarter. They're offering boosted wages, possibly to counter unionization efforts, and they're starting the holiday shopping season earlier than ever. October deals, anyone?
But here's the thing: while Amazon is a giant, it doesn't mean smaller businesses can't compete. It just means they need to think differently.
Three Ways to Stand Out in the Hiring Game:
Offer Unique Perks: Think outside the box. Maybe you can't match Amazon's wages, but can you offer flexible hours? Extra days off? A fun, family-like work environment?
Engage with Your Community: Local businesses have a unique advantage. Engage with your community, host events, and create a buzz around your brand.
Leverage Technology: Use social media and online platforms to reach potential hires. Showcase your company culture and what makes you different.
The Wage War
Amazon's wage boost is a game-changer. But it's not just about money. It's about value. And value can be found in many forms.
| Company | Strategy |
| --- | --- |
| Amazon | Boosted wages, possibly to counter unionization efforts |
| Target | Early holiday deals to attract shoppers |
| Macy's | Large-scale hiring to meet holiday demand |
Remember, it's not always about who can pay the most. It's about who can offer the most value.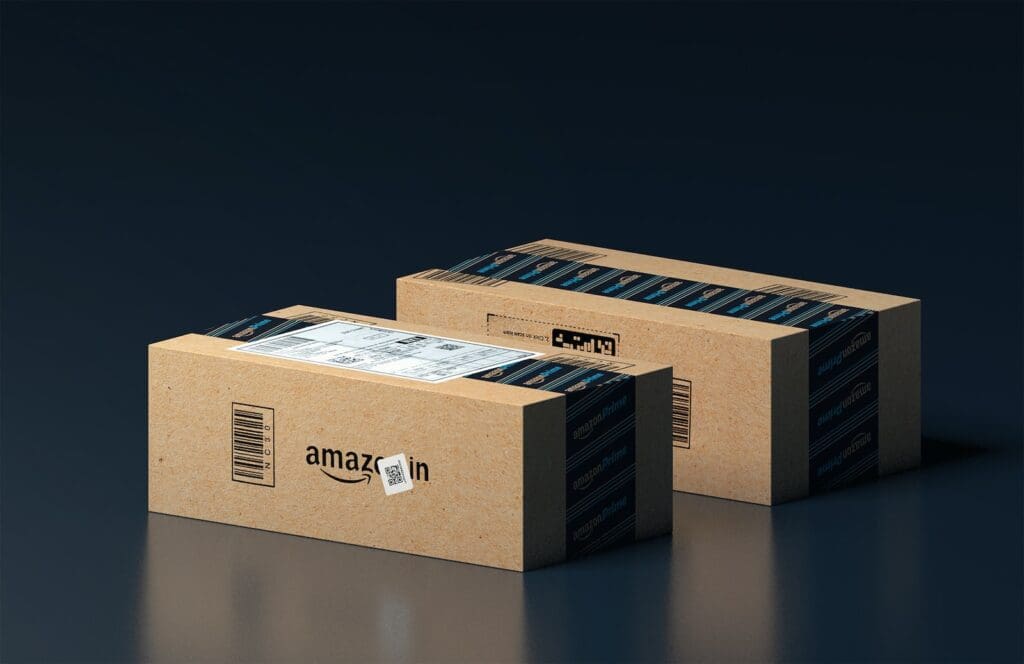 Real Talk: The Power Shift
Here's a real-life example for you. Walmart, once seen as the dominant force in the hiring game, is now seen as backtracking on entry-level positions. The power has shifted from employers to employees. Workers now have more choices, and they're looking for the best fit, not just the best paycheck.
Questions Every Business Should Ask:
How can we offer more value to our employees?
What makes our company unique?
How can we engage more with our community?
How Warehouses Can Leverage Temporary Staffing Agencies
The holiday season is upon us, and if Amazon's hiring surge is any indication, warehouses and logistics companies are in for a wild ride. With the e-commerce giant planning to onboard a staggering 250,000 new workers, the competition for top talent is fiercer than ever. But fear not! Temporary staffing agencies, like MGR Workforce, might just be the secret weapon businesses need to stay ahead.
The Rise of Temp Labor in Warehousing
The warehousing industry has seen a significant shift in recent years. With the boom in e-commerce and the need for rapid delivery, there's a growing demand for flexible, efficient, and skilled labor. Enter temporary staffing agencies.
Why Temp Labor?
Flexibility: Need extra hands during the peak season but not year-round? Temp labor allows businesses to scale up or down based on demand.
Speed: Staffing agencies have a pool of ready-to-work candidates, meaning businesses can fill positions quickly.
Skillset: Agencies like MGR Workforce pre-screen candidates, ensuring they have the necessary skills and training.
The Benefits of Partnering with Staffing Agencies
Cost-Efficiency: Hiring permanent staff comes with added costs like benefits, training, and onboarding. Temp labor can be a more cost-effective solution, especially for short-term needs.
Expertise: Staffing agencies specialize in recruitment. They know where to find talent, how to screen them, and how to match them with the right company.
Reduced Administrative Burden: Let the agency handle the paperwork, background checks, and other administrative tasks.
Have a Staffing Need or project in mind? Don't hesitate, Contact us today!
The Need for Temp Labor in Warehouses and Logistics
Warehouses and logistics companies operate in a realm of unpredictability. Seasonal sales, promotional events, or even global events can lead to sudden spikes in demand. To maintain efficiency:
Rapid Scalability: Companies need the ability to quickly scale their workforce up or down.
Flexibility: The workforce must be adaptable, ready to shift roles or hours as required.
Skill Diversity: Different times might call for different skills, from packaging to inventory management.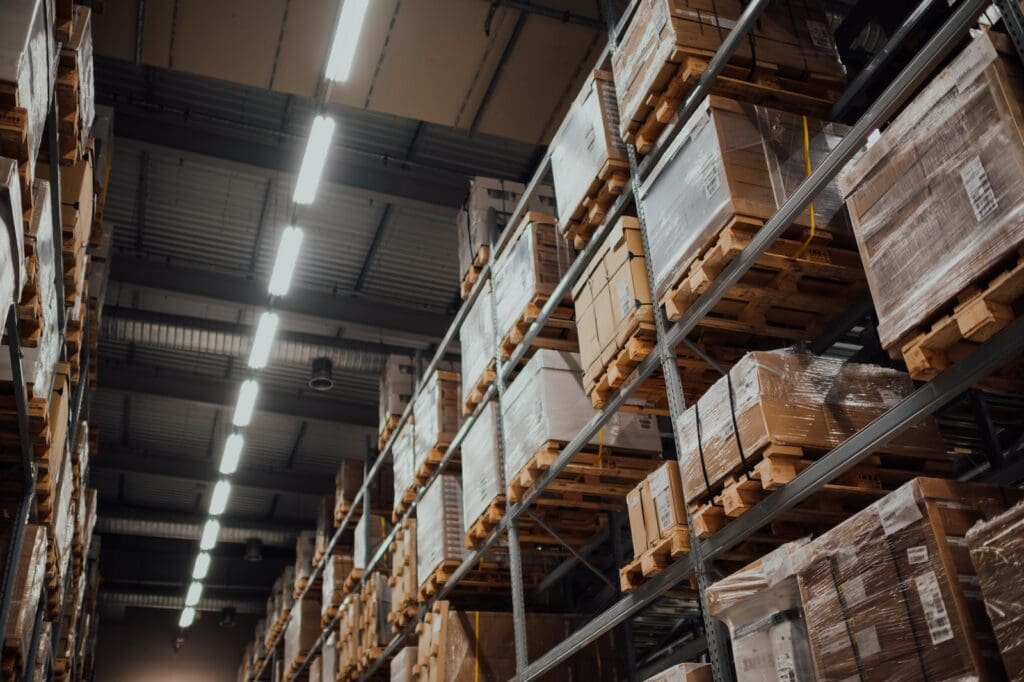 Best Practices for Hiring Temp Labor in Warehouses
Anticipate Needs: Forecasting can help businesses determine when they might need extra hands, allowing them to liaise with agencies in advance.
Clear Role Definitions: Ensure that the agency understands the specific roles and skills required.
Onboarding Process: Even temporary staff require some level of onboarding. Having a streamlined process ensures they can hit the ground running.
Feedback Loop: Regularly communicate with the agency to provide feedback, ensuring continuous improvement in placements.
Efficient Seasonal Holiday Staffing with MGR Workforce
With a vast database of skilled workers, we can quickly match your business with the right seasonal workers.
What Sets MGR Workforce Apart:
Industry Knowledge: We understand the unique challenges and needs of the warehousing and logistics sector.
Quick Turnaround: Need workers ASAP? We pride ourselves on its ability to fill positions swiftly.
Quality Assurance: Every candidate is vetted and trained, ensuring they're job-ready from day one.
Key Takeaways
Amazon's hiring surge is impressive, no doubt. But it's also an opportunity. An opportunity for smaller businesses to think differently, to innovate, and to offer something truly unique.
So, can your business compete with Amazon this holiday season? With the right strategy, the answer is a resounding YES!
While Amazon's hiring might make headlines, it's essential for businesses to find a strategy that works for them. Temporary staffing agencies, with their flexibility, expertise, and efficiency, offer a viable solution for warehouses and logistics companies gearing up for the holiday rush.
As the holiday season approaches, remember: it's not about hiring the most, but hiring the smartest. And with partners like MGR Workforce by your side, you're well on your way to a successful season.
Stay ahead, think smart, and here's to a successful holiday season for all!