In the bustling realm of manufacturing and warehousing, every cog in the machine, every hand on the deck, and every skill set matters. At MGR Workforce, we don't just fill roles; we craft teams. Whether you're an employer seeking the perfect addition to your workforce or a skilled tradesperson aspiring to make your mark, we're your bridge to excellence.
Revolutionizing Manufacturing Recruitment in North America
Manufacturing recruitment is not a one-size-fits-all game. It's a meticulous process of matching skills with needs, ethos with culture, and aspirations with opportunities. Be it Canada or the US, our expertise in the domain ensures seamless recruitment solutions tailored for:
Manufacturing plants
Warehouses
Factories
Trade-specific needs
From the finesse of a welder to the precision of a forklift operator, we've got it all covered.
Permanent Positions: Crafting Enduring Partnerships
For manufacturing and warehousing businesses in North America, we are more than just a warehouse staffing agency. We delve deep into the nuances of your requirements, structure, and organizational culture. Our focus? Ensuring that every recruit is not just a fit but an asset.
Temporary Placements: Flexibility Meets Expertise
Whether it's addressing short-term needs or testing waters for a potential long-term association, our warehouse temp staffing solutions are unparalleled.
Every candidate we present undergoes a rigorous vetting process. Experience, skills, certifications, qualifications—every aspect is meticulously reviewed. Add to this our thorough reference checks, and what you get is a simplified recruitment process backed by unwavering quality.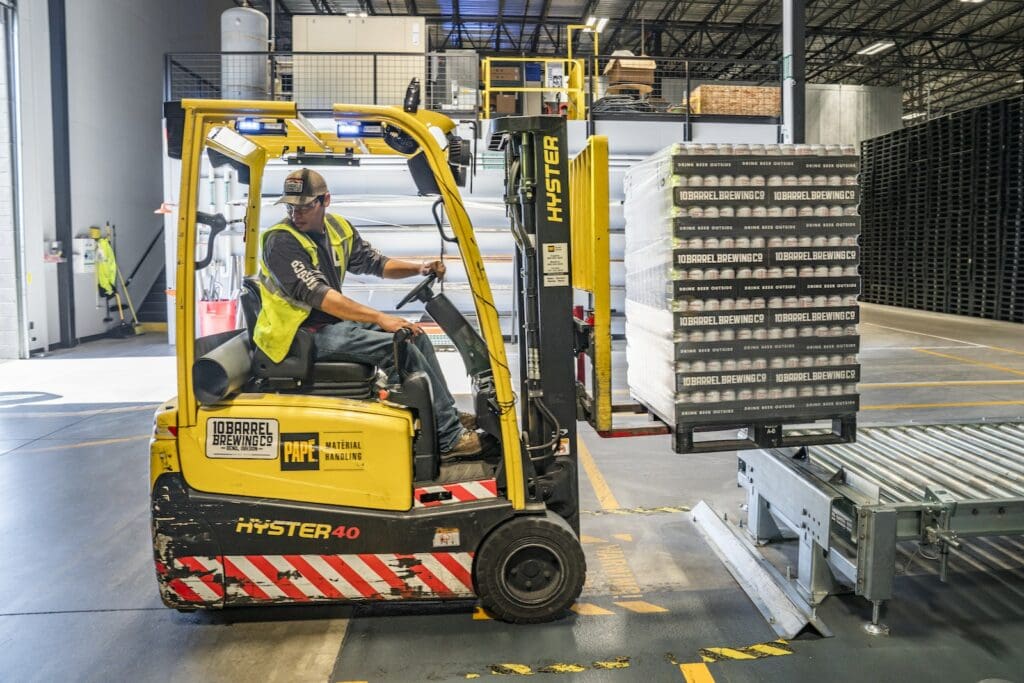 Your One-Stop Destination for Diverse Role Staffing
In the vast world of manufacturing and warehousing, every role is a vital cog in the machine. From technical expertise to managerial acumen, each position demands unique skills and precision. Let's embark on a journey through the diverse roles that MGR Workforce excels in staffing, ensuring that businesses always have the right talent at the helm.
1. Millwrights
Skilled artisans of machinery. These experts install, maintain, and repair factory equipment and other industrial machinery, ensuring smooth operations.
2. Maintenance Managers
The overseers of upkeep. They ensure that all equipment is in optimal working condition, reducing downtime and boosting productivity.
3. Industrial Electricians
Powering industries. These professionals install, maintain, and repair electrical systems in industrial settings, ensuring safety and efficiency.
4. Heavy Duty Mechanics
The machinery doctors. They diagnose, repair, and maintain large machinery and heavy equipment.
5. Engineers
The backbone of innovation. Engineers design, assess, and enhance various production processes, integrating technology and expertise.
6. Plant Managers
The captains of the ship. They oversee daily operations, manage teams, and ensure production targets are met efficiently.
7. Maintenance Supervisors
The guardians of regular upkeep. They lead maintenance teams, schedule repairs, and ensure that machinery is always up and running.
8. Human Resources
The heart of organizational well-being. They manage hiring, training, employee relations, and ensure a harmonious workplace.
9. Welders
Fusing materials with precision. Welders use various techniques to join metals, ensuring strength and durability.
10. Safety & Training
They ensure workplace safety, conduct training sessions, and ensure compliance with regulations.
11. General Managers
The strategic visionaries. They set business goals, drive strategies, and ensure overall growth and profitability.
12. Superintendents
Overseers of specific operations. They manage teams, ensure task completion, and address on-site challenges.
13. HVAC Technicians
Masters of climate control. They install, repair, and maintain heating, ventilation, and air conditioning systems.
14. Plumbers
They install and repair piping systems, ensuring proper water flow and sanitation.
15. Pipe Fitters
Specialists in pipe systems. They design and install complex piping mechanisms for various industrial uses.
16. Machinists
Craftsmen of metal and plastic parts. They operate machines to produce precision parts, ensuring adherence to specifications.
17. Permanent Manufacturing Trade Jobs
For those looking at long-term associations, we offer staffing solutions that ensure stability, continuity, and growth in the manufacturing sector.
Each role in manufacturing and warehousing is a piece of a larger puzzle. With MGR Workforce, you're assured of finding the right pieces, fitting them perfectly to craft a coherent, efficient picture. Contact us today to get started.