Welcome to the new age of culinary entrepreneurship where brick-and-mortar restaurants are evolving into something more innovative: ghost kitchens. Also known as virtual or kitchens-to-go, these establishments have captured the zeitgeist of the post-pandemic world, where digital interaction and delivery services have become the norm.
At MGR Workforce, we understand that the heart of this successful business model isn't just the technology that powers it, but also the staff who work tirelessly behind the scenes. Our experience and services are tailored to support this dynamic ecosystem, making us the best solution for hiring managers seeking to staff their ghost kitchen businesses.
The Roles Essential to Ghost Kitchens
Ghost kitchens thrive on their minimalist approach to staffing, focusing on key roles that drive the business operations. Unlike traditional restaurants, you don't need hostesses, cashiers, or waitstaff. The essential positions include chefs, kitchen managers, customer service personnel, sorting or packing staff, and couriers. At MGR Workforce, we're adept at identifying and supplying talent that fits these roles perfectly, enhancing the efficiency and productivity of your ghost kitchen.
Building Your Dream Team with MGR Workforce
Scouting for the right talent for your ghost kitchen isn't just about picking individuals, it's about assembling a team that collaborates to deliver consistent, efficient service. MGR Workforce is equipped to help you identify the roles you need to fill, gauge the quality of talent required, and understand your scheduling needs.
As your kitchen grows and evolves, you may need to introduce new roles or even build an in-house delivery team. With our extensive talent pool and deep industry insights, we can easily adapt to your changing needs, ensuring your staffing structure remains optimized at all stages of your growth.
Attracting Top Talent in a Competitive Market
In the wake of the pandemic, finding skilled workers has become a challenging task, with stiff competition for top talent. By partnering with MGR Workforce, you can leverage our effective employer branding strategies. From drafting compelling job descriptions to ensuring widespread visibility of your vacancies and offering competitive pay rates, we help you attract high-quality applicants and position your ghost kitchen as a top employer.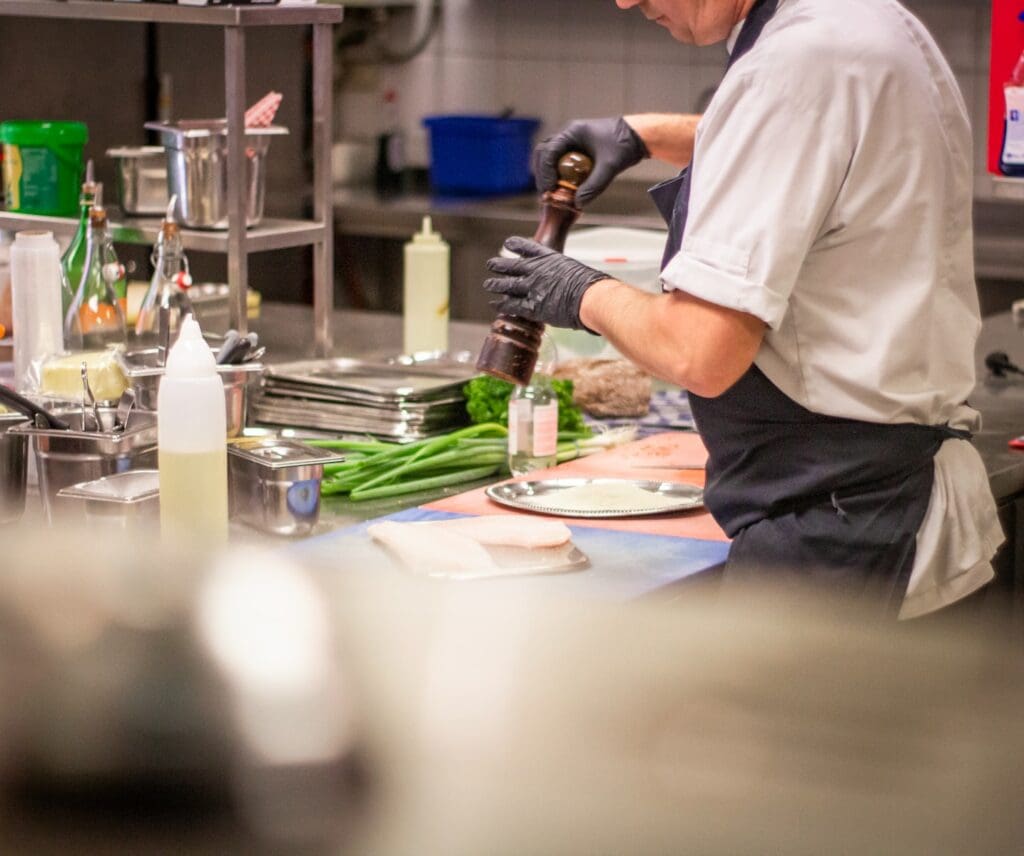 Scheduling Made Simple
Effective scheduling is crucial to the smooth operation of your ghost kitchen. It helps lower labor costs, reduces mistakes, and increases flexibility, leading to a happier, more productive staff. MGR Workforce offers sophisticated scheduling solutions using our MGR Workforce App that streamline your staffing operations, leaving you to focus on the culinary and business aspects of your ghost kitchen. Workers check-in using our app, and we track all of their hours worked, making it easy for you to view when your workers worked and what your staffing costs are.
Why MGR Workforce is Right for Your Ghost Kitchen
Ultimately, staffing a ghost kitchen isn't a one-size-fits-all process, it requires a deep understanding of this unique business model. With MGR Workforce by your side, you'll have a partner who's as dedicated to your success as you are. We bring an agile approach, a comprehensive suite of staffing solutions, and a commitment to finding the best talent for your business.
Whether you're testing a new food concept or scaling an existing one, MGR Workforce is the staffing solution your ghost kitchen needs. Let us help you turn your staffing strategy from a challenge into a strategic advantage that drives your success.
We invite you to experience the MGR Workforce difference and watch your ghost kitchen business thrive! Contact our team today to get started.